LAHORE/ISLAMABAD: Dua Zehra, who went missing from Karachi over a week ago, has filed a kidnapping case against her father Mehdi Ali Kazmi and a cousin in a Lahore court, after marrying Zaheer.
The police have found Dua Zehra and her husband in Pakpattan, near Lahore.
In her case, Dua has accused Kazmi of barging into her house in Lahore and trying to kidnap her with the help of her cousin.
"My father wanted to force me to marry my cousin Zainul Abideen. My father and Abideen storm into my house and verbally abused and threatened me and my husband," Dua said in her complaint. She said that her neighbours foiled the kidnapping bid.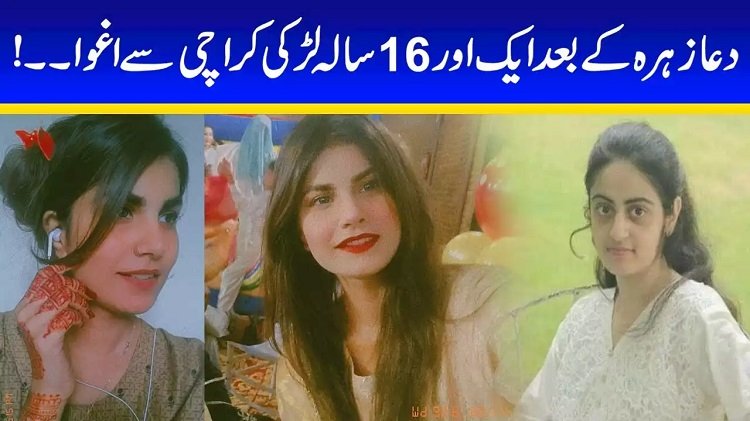 Dua also said that she has married Zaheer with her own free will and she is living a happy life with my husband.
Maintaining that she wants to stay with her husband, Dua demanded action against her father Kazmi and Abideen under the code of criminal procedure.
The magistrate's court took up Dua's case and summoned her with evidence against her father on May 18.
Moreover, Dua also filed a separate petition against harassment at a district and sessions court.
Moreover, Dua also filed a separate petition against harassment at a district and sessions court.
Dua, husband shifted to protective custody
The Punjab police says Dua and Zaheer are at the Okara DPO office.
A police spokesperson issued a statement saying that the couple is being shifted to Lahore into protective custody.
He said that Karachi police has been informed of every development in the case and every possible coordination is being made.
Missing Karachi girl Dua Zehra found from Pakpattan: sources
Police have found Dua in Pakpattan with her husband, Geo News had reported, citing sources.
Meanwhile, a video message of Dua has also surfaced in which she says she was not kidnapped and left home herself and married Zaheer Ahmed. She said her family was forcing her to marry someone else.
The couple were reportedly staying at Zaheer's uncle's home.
A day earlier, Karachi police said that Dua tied the knot with a resident of Lahore. The marriage certificate of the couple has been obtained by the police and is being verified.
It is being reported that the couple have filed a harassment petition at a sessions court, where Dua also recorded her statement on April 19.
As per the sources, Dua and her husband are expected to record their statements with the police.
Dua Zehra has submitted an affidavit in favour of her husband, in which she has confirmed her marriage with Zaheer Ahmed on April 17.