Man Shot Dead By Security Force In Karachi Over Mistaken Identity:
Man Shot Dead By Security Force In Karachi Over Mistaken Identity
Shaheen Force agents fatally shot a man in Gulistan-e-Johar, Karachi, on Tuesday night after mistaking his identity.
Aamir, a 27-year-old man who recently married, was identified. He was on his way home from his brother's house when he was killed.
Aamir and his friend had left his house and were making their way to his brother's house.
The Shaheen Force allegedly issued a stop order to motorcycle riders, but they disobeyed the order.
The officers pursued the riders until they arrived at their destination, at which point they began shooting.
Aamir was killed in the attack, but his friend escaped unharmed.
The police claim that staff members retaliated by killing an accused. Police have also stated that they are looking into the deceased man's criminal history.
However, the victim's mother told the media that the police "murdered" her son during the fictitious encounter.
She stated that both Aamir and his brother work at Fishery. "How can a man commit robbery with a girl?" the mother continued.
According to eyewitnesses who had known Aamir for years, he had no criminal history. Despite Aamir's repeated cries of "I am not armed, do not shoot," the police shot and killed him.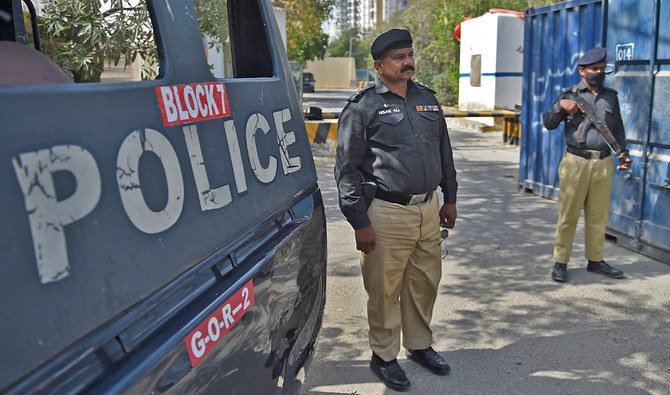 At least four police officers shot and killed Amir on the staircase in front of them, they said.
According to the initial postmortem report, Aamir received two gunshot wounds, one in his right leg and one entering from his waist to his chest.
They also questioned why the officer shot him on suspicion of robbery while he was standing next to a young girl.
However, no evidence that the motorcycle rider was shot has been discovered as of yet.
The Karachi police detained Nasir, Shehriyar, and Faisal after the shooting and filed a FIR against them.
Sindh Chief Minister Murad Ali Shah was aware of the incident and requested more information from the Karachi IG.