FIA arrests 'Human trafficker' from Gujrat :
The FIA's Anti-Human Trafficking Cell sprang into action after the recent boat wreck off Libya, where seven Pakistani nationals lost their lives.
Teams of the FIA's Punjab chapter arrested the main suspect, Zahid Suniyara, on Thursday in Gujrat.
The FIA deputy director announced that they have transferred him to the FIA police station and initiated further investigations against him.
The Foreign Office confirmed that seven Pakistani nationals drowned in a boat wreck near Libya's port city Benghazi on February 26.
FO spokesperson Mumtaz Zahra Baloch stated at a weekly briefing that the embassy of Pakistan in Libya was assisting in the identification process of the bodies.
"She stated that the embassy and foreign ministry had been in contact with the families of the deceased."
"Last Sunday, an overloaded boat carrying Pakistanis sank in stormy seas off Italy's southern Calabria region, resulting in the death of at least 30 people, with 17 rescued.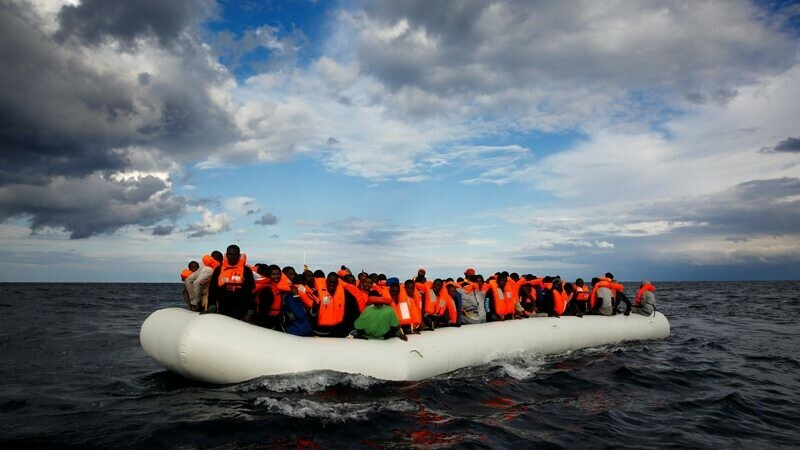 Additionally, a wooden sailing boat carrying migrants crashed against rocks on the southern Italian coast, causing the death of over 60 people, including children.
Italian authorities have since arrested two Pakistani nationals and a Turkish man on suspicion of trafficking up to 200 migrants aboard the wooden boat. Survivors identified them as 'the main culprits of the tragedy,' according to Lieutenant Colonel Alberto Lippolis."
"According to initial investigations, they allegedly asked the migrants for about 8,000 euros ($8,485) each for the deadly journey," said Lippolis, commander of a finance police team in the region of Calabria. "All three have been arrested."