Khadija Shah decides to court arrest, denies her involvement in an attack on the corps commander's house
ISLAMABAD: Khadija Shah, daughter of former finance minister Dr. Salman Shah, has decided to court arrest as she has been declared prime suspect in the attack on the Corps Commander House in Lahore on Mayor.
Through a video message, Khadija Shah denied her involvement in planning and facilitating an attack on Jinnah House, the residence of the Lahore Corps Commander.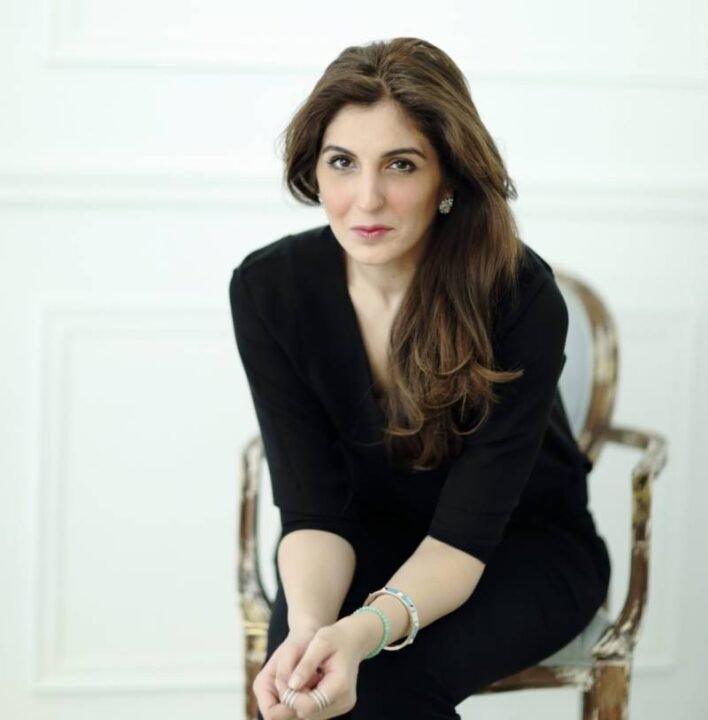 She said that she was a supporter of Imran Khan and she just participated in the protests at Liberty and outside the Corps Commander House on May 9.
Importantly, the Punjab government has declared Khadija Shah a prime suspect in the attack on the Jinnah House in Lahore on May 9.
Khadija also said that she and Andleeb Abbas, a PTI woman leader, tried to stop the protesters from attacking the Corps Commander House, but a large crowd that gathered there became out of order.
Khadija Shah pointed out that her husband and father Dr Salman Shah have been arrested. She also claimed that police manhandled her husband in front of the servants of their family at the time of their arrest.
Khadija said, "I participated in the protests as a supporter of Imran Khan. I am neither a member of the PTI nor office bearer and just a supporter of the PTI chairman."
The PTI supporter went on to say she did not violate any law or Constitution of the country and added that she participated in many PTI protests for the last of one year.
Khadija Shah further said that she was a dual citizen and trying to get help from the embassy.
"The Punjab government is trying to build a case on me that I am the prime suspect and mastermind of May 9 [vandalism]," she said while accusing the provincial authorities of victimisation.
"I am neither the office bearer nor a worker of the PTI. I protested in an individual capacity and being a supporter of Imran Khan," she added.