KARACHI/ISLAMABAD: The office of the Karachi police chief has been cleared from the terrorists who attacked it Friday evening.
According to the latest report, three terrorists, two police officials, and a civilian have died in the attack on the Karachi Police Office. The office is located on Karachi's main artery, Shahra-e-Faisal.
Furthermore, about 11 people sustained injuries as police and Rangers mounted a counter-operation against the attackers.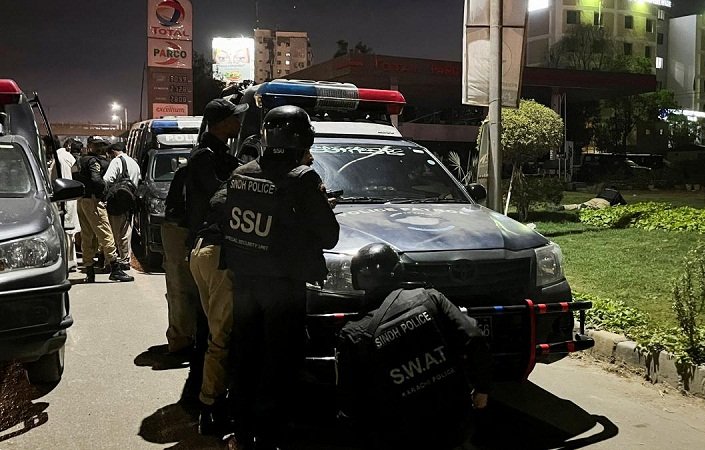 The security officials have cleared the five-storey building. Media personnel and locals have heard the sounds of heavy gunfire and explosions from the office of the Karachi police chief.
"The Karachi police office has come under attack," Additional Inspector General Javed Alam Odho told the media.
The police complex contains the office of Karachi's police chief or Additional Inspector General of Police for Karachi.
Earlier, some armed militants attacked the office of the Karachi police chief on Friday evening. The office of the Karachi police chief is located on the main Sharea Faisal.
A spokesperson for the Sindh Rangers said that eight to 10 terrorists attacked the police chief's office.
About six to eight militants have entered the city police chief's office. Some policemen say that the militants came from the backside of the building while others say they came from a white car.
Heavy firing is going on between security officials and terrorists at this time.
This is a developing story……More to follow