Despite SC's stay order Judicial Commission holds a meeting on Saturday but suspends further proceedings 'awaiting a go-ahead'
ISLAMABAD: Justice Qazi Faez Isa resumed the proceedings of the Judicial Commission probing the audio leaks. He, however, adjourned the proceedings of the commission after raising many important questions, including the stay order of the Supreme Court against the working of the commission.
Justice Qazi Faez Isa, who is the head of the commission, raised questions over the Supreme Court order stopping the judicial panel from working.
The federal government formed the three-member judicial commission to investigate the alleged audio leaks related to the judges and their family members.
Justice Qazi Faez Isa said the proceedings were being suspended till they are informed or notified again to continue.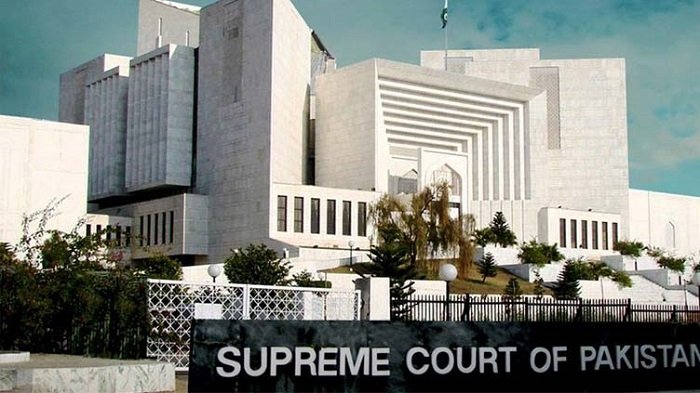 The judicial commission comprising Islamabad High Court Chief Justice Aamer Farooq and Balochistan High Court Chief Justice Naeem Akhtar Afghan held its first hearing on May 22.
Nonetheless, a five-member larger bench headed by Chief Justice Umar Ata Bandial issued a stay order on Friday and stopped it from working. The five-member bench consisted of Justice Ijazul Ahsan, Justice Munib Akhtar, Justice Syed Hasan Azhar Rizvi, and Justice Shahid Waheed.
The Supreme Court Bar Association (SCBA) President Abid Shahid Zuberi, SCBA Secretary Muqtedir Akhtar Shabbir, Pakistan Tehreek-e-Insaf (PTI) Chairman Imran Khan and Advocate Riaz Hanif Rahi filed petitions in the SC challenging the judicial commission.
Judicial Commission's hearing today
Attorney General for Pakistan Mansoor Usman Awan appeared before the commission and read out the apex court's order before the bench.
Justice Isa said: "According to the rules of the Supreme Court, a decision is taken only after listening to the parties."
He further said that a copy of the order should be provided to the commission.
He also inquired if the apex court had issued any order regarding the inquiry commission and remarked: "I also know a little about the constitution."
"The commission was a party in the matter, why was it not heard?" he asked.
More to follow………………………..