ISLAMABAD:
The Inter-Services Public Relations (ISPR) today said the security forces
have shot dead 12 terrorists in an intelligence-based operation (IBO) in the Lakki
Marwat area, a hub of militants in Khyber Pakhtunkhwa.
The security forces and the militants exchanged fire during IBO which led to
the killings of 12 terrorists, ISPR added.
The Military's media wing said the security officials have recovered
weapons, ammunition, and Afghan currency from the hideout of the terrorists during
the operation.
"Locals appreciated the operation and lauded the efforts of the Pakistan
Army in eliminating terrorism," ISPR said.
Lakki Marwat is one of the areas in Khyber Pakhtunkhwa where the terrorists
have regrouped and carried out attacks on security officials and civilians in
recent weeks.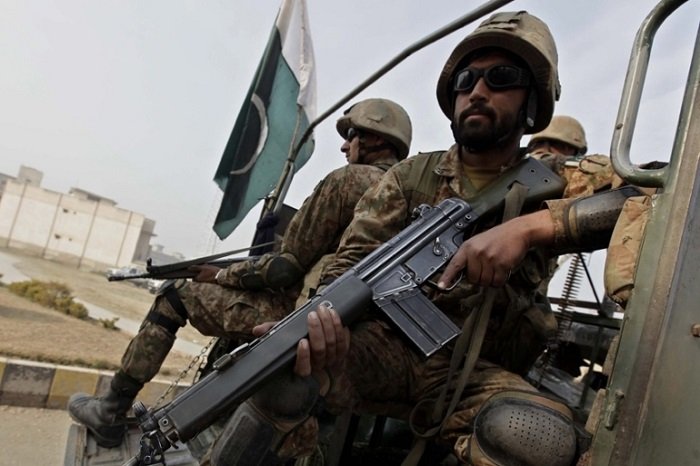 After the TTP ended the ceasefire in November last year, the militants paced
up the terror attacks in some areas of KP.
The Pakistan Institute for Conflict and Security Studies (PICSS) data showed
that Jan 2023 was one the deadliest months as 134 people lost their lives in
terror attacks. Additionally, 254 others suffered injuries in the attack.
A couple of weeks ago, about 80 policemen have been martyred in a suicide
blast in the police lines mosque in Peshawar.