Islamabad was supposed to get its first taste of live entertainment, from February 25th to 27th, at F-9 Park in Islamabad, following Karachi's successful Eat Festival. will host Islamabad Eat 2022. Unfortunately, the first day of the Eat festival was cancelled owing to the unfavourable weather.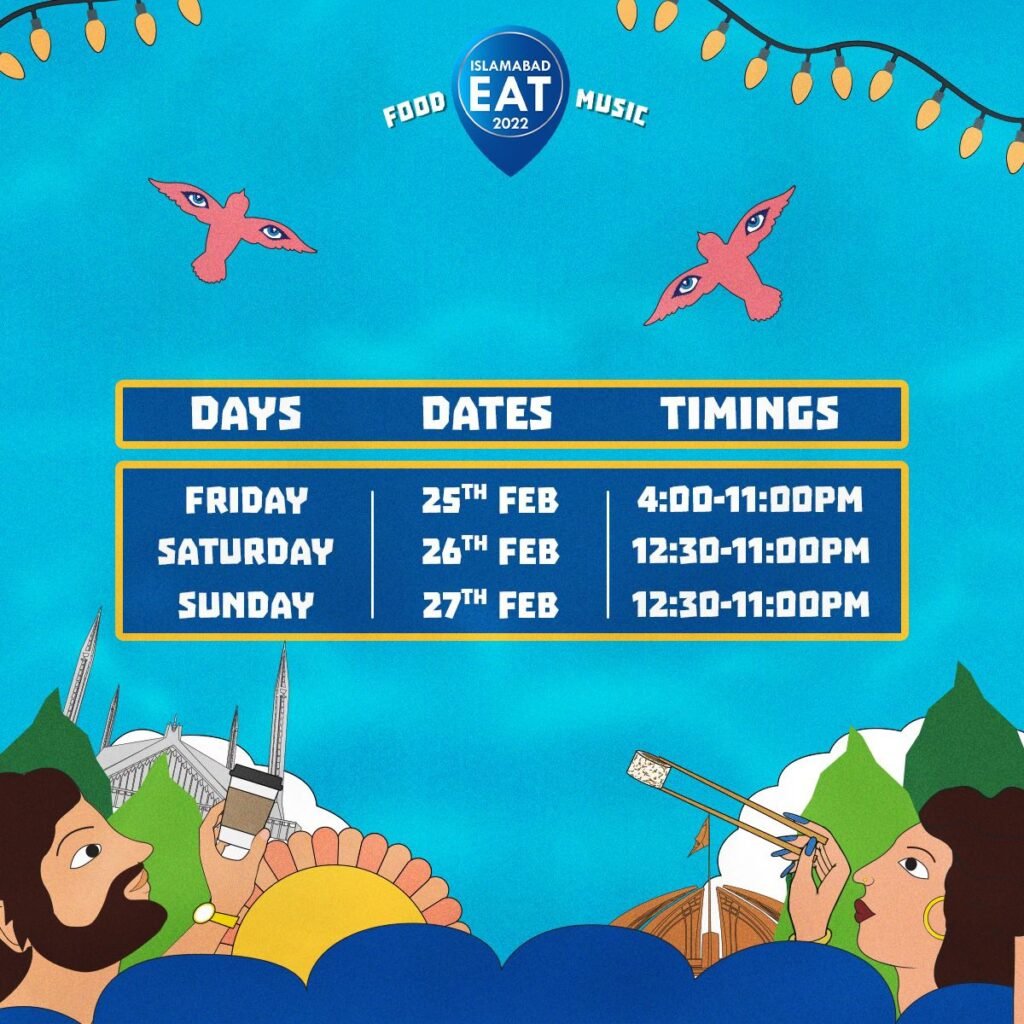 Every year, the city hosts a massive three-day culinary festival that foodies look forward to all year.
The festival's official social media channels were used to make announcements. Tickets purchased on Friday will also be valid on Saturday and Sunday, the organisers informed the public.
There was no opening ceremony on Friday, February 25, because of the weather. The team sincerely apologised for any inconvenience cancellation caused.
The first day of the three-day Islamabad Eat festival, which had been scheduled to begin today (25th February) and run through (27th February), has been cancelled due to rain in the city. The weather has been predicted to be chilly this week in Islamabad.
Isolated rainstorms pounded the city this week. Because of the persistent rain, Friday's activities were postponed. In spite of this, the celebration will continue for another two days. The public can stay up with the latest news about the Islamabad Eat Food Festival 2022 by following their official Facebook and Instagram feeds.