Prime Minister Imran Khan on Tuesday said that he was saddened to learn of the killing of a Muslim Pakistani-origin Canadian family in London, Ontario.
Imran Khan, in a tweet, said that the condemnable act of terrorism reveals the growing Islamophobia in Western countries. Islamophobia needs to be countered holistically by the international community, he stressed.
A man driving a pick-up truck slammed into and killed four members of a Pakistani family in the south of Canada's Ontario province, in what police said Monday was a "premeditated" attack.
Canadian Prime Minister Justin Trudeau tweeted that he was "horrified" by the attack.
"To the loved ones of those who were terrorized by yesterday's act of hatred, we are here for you," he said, singling out the nine-year-old in hospital.
"To the Muslim community in London and to Muslims across the country, know that we stand with you. Islamophobia has no place in any of our communities. This hate is insidious and despicable — and it must stop," he added.
Four years ago, a 27-year-old white supremacist burst into a Quebec City mosque and unleashed a hail of bullets on worshippers who were chatting after evening prayers, killing six men and seriously wounding five others.
At the time, prior to the New Zealand mosque shootings in March 2019, it was the worst ever attack on Muslims in the West.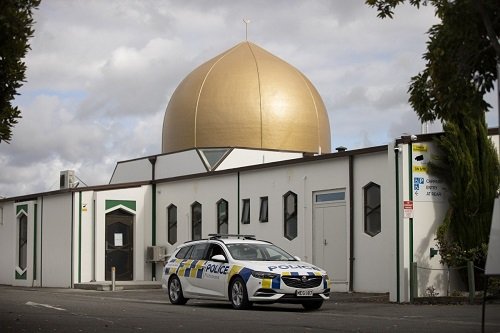 The shooter, Alexandre Bissonette, was sentenced to 40 years in prison, but that was lowered on appeal, and the Supreme Court is now reviewing his punishment.
Meanwhile, a 28-year-old man who ploughed a rented van into pedestrians at high speed three years ago in Toronto was found guilty in March of murdering 10 people and trying to kill 16 others.
Before that attack, Alek Minassian posted on Facebook a reference to an online community of "involuntary celibates" whose sexual frustrations led them to embrace a misogynist ideology.
He is to be sentenced in January 2022.