Dressed aptly as a newlywed, Kshama Bindu looks entirely different from other brides. Because she has not married a man, or a woman – she has married herself.
"People look weirdly at me. Like I have committed a crime," she said.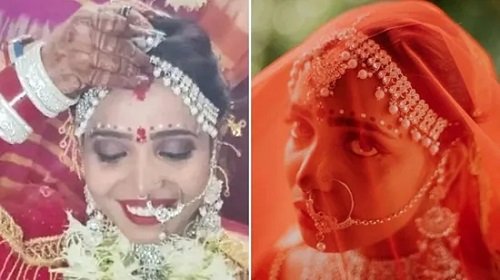 Bindu's "sologamy" – a marriage with self – was conducted last month in an elaborate Indian wedding setup, making her an overnight internet sensation and the first Indian ever to engage in such a practice, Al-Jazeera reported today.
Bindu said she got the idea of sologamy three months before her wedding after watching the Netflix show, Anne With An E, a coming-of-age story of a young orphaned girl who endured abuse as a child.
Taking the line from the show – "I want to be a bride but not a wife" – to another level, she finally tied the knot with herself on June 8.
Since then, from travelling for work to going out for shopping in the western Indian state of Gujarat, the 24-year-old has been earning disapproving looks from strangers.