International Women's Day: Despite facing blockage in several cities, thousands of women participated in rallies across Pakistan on Wednesday.
These rallies, known as the Aurat (women) March, have courted controversy due to the banners and placards waved by participants, which raise subjects such as divorce, sexual harassment, and menstruation.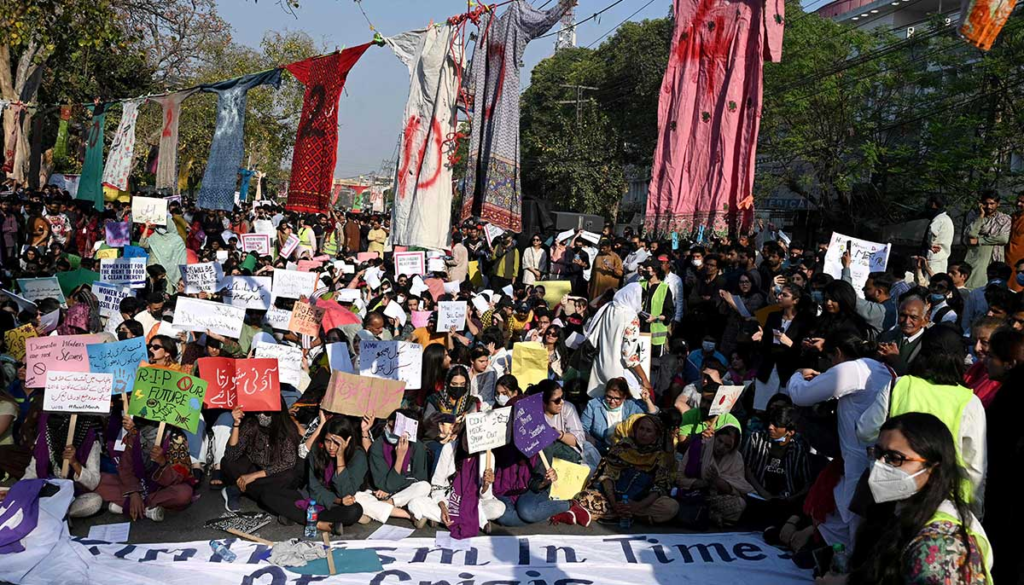 People raise slogans to mark International Women's Day in Islamabad.
Afghan women refugees carry signs, as they participate in Aurat March Day in Islamabad.
People participate in Aurat March or Women's March in Islamabad, eliciting reactions from others.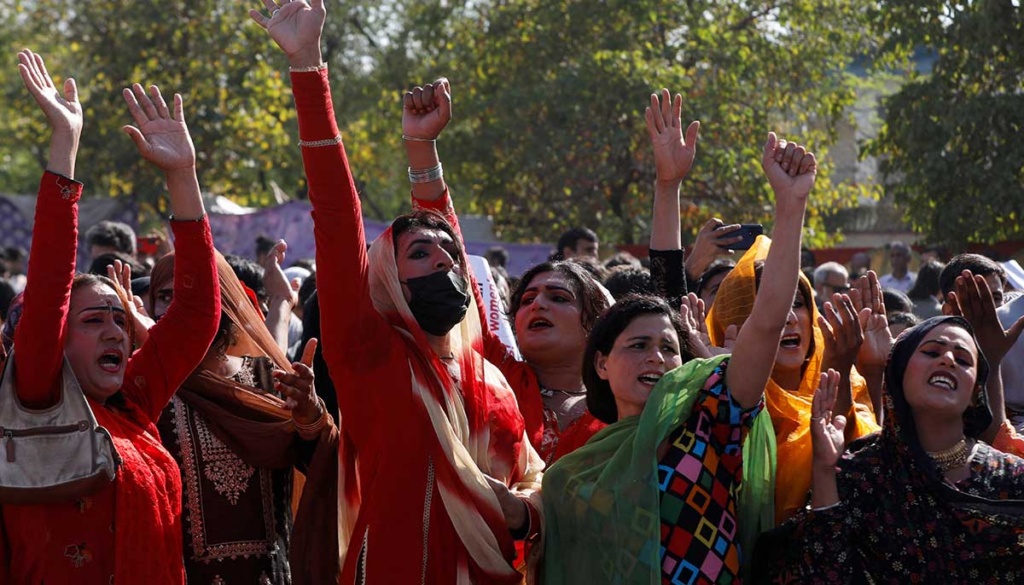 During a rally in Islamabad, an Aurat March activist removes barbed wires as the police attempt to stop them.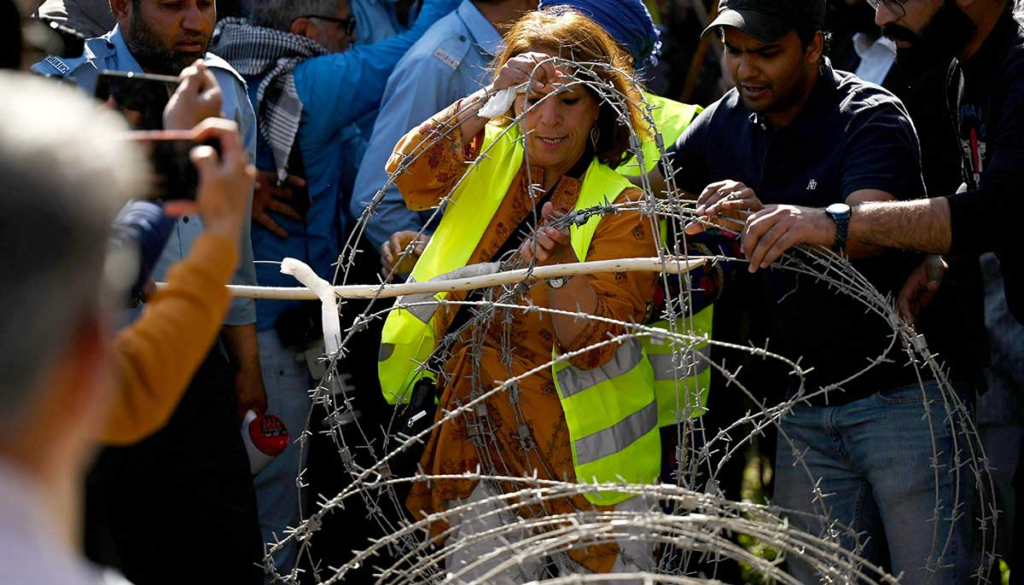 individuals march in Lahore to commemorate International Women's Day.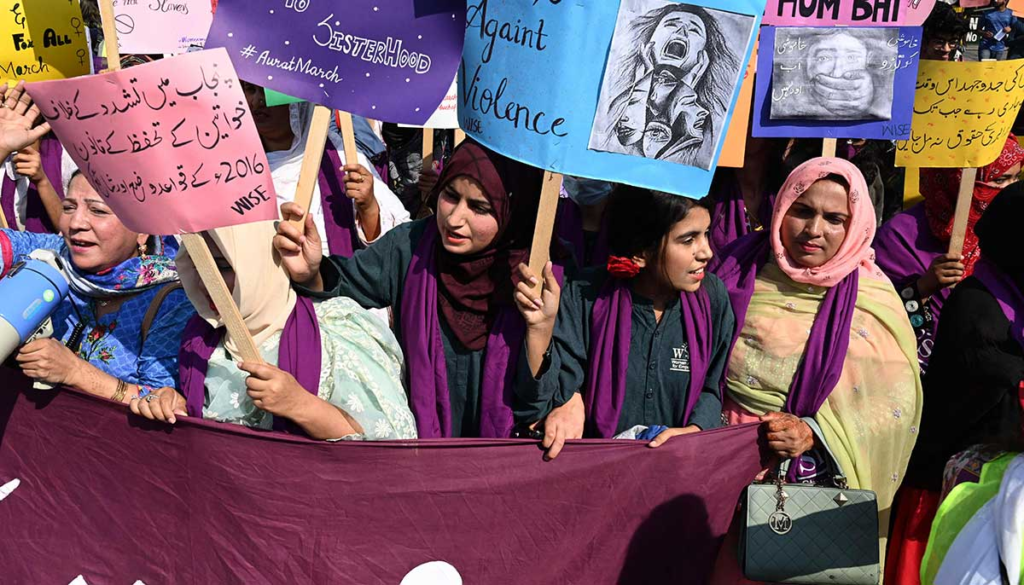 During a rally in Punjab's capital city, people hold placards to express their views.
During a rally in Lahore, participants of Aurat March hold placards to convey their messages.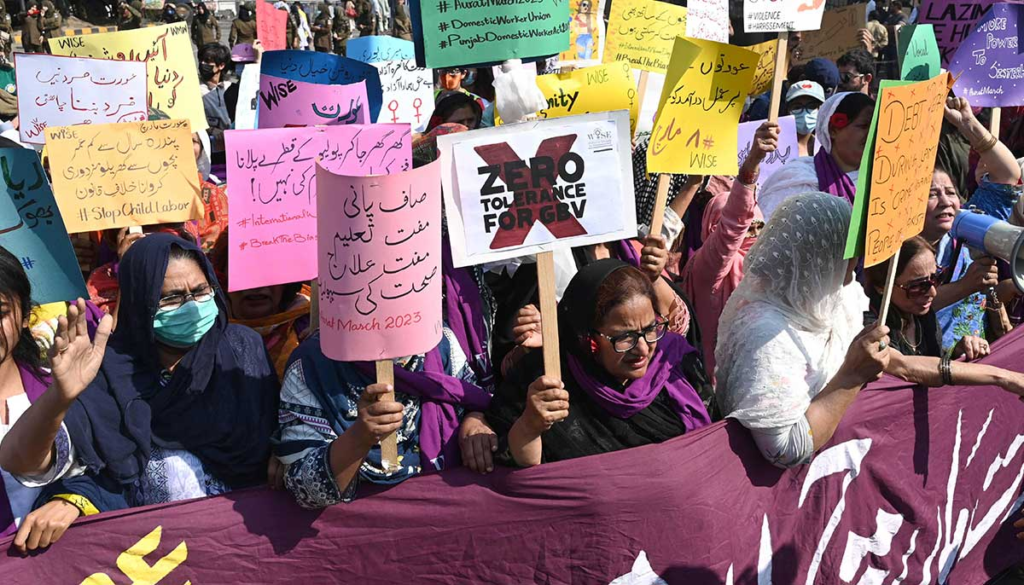 Aurat March
Aurat March is an annual event held in Pakistan on International Women's Day, where women and their allies take to the streets to demand gender equality and end violence against women.
During the march, participants hold placards and banners highlighting issues such as gender-based violence, sexual harassment, and the right to education and employment.
Aurat March has faced criticism and opposition from conservative sections of society who see the event as "un-Islamic" or "immoral". Nevertheless, the participants of the Aurat March continue to mobilize and raise awareness for their cause, fighting for a better and more just society.
Read More: Punjab Govt Won't Hinder Aurat March In Province, Promises Minister