Imran Khan terms exodus 'forced divorces' as Shirin Mazari and Fayyaz Chohan quit the party today
Chairman of the PTI and former prime minister termed the departure of the party as 'forced divorces' as two more famous leaders _ Shirin Mazari and Fayyaz Chohan left the party on Tuesday.
Former human rights minister of PTI Shirin Mazari's resignation is seen as a big jolt for the Pakistan Tehrik-e-Insaf of Imran Khan.
PTI chairman reacted soon after two PTI leaders, Shirin Mazari, and Fayyaz Chohan left the party on Tuesday.
Former Punjab minister of PTI Fayyaz Chohan also announced his resignation soon after Shirin Mazari. Both leaders cited the same reasons "May 9 violence and attacks on army offices and installations" terming it against the policy of the party.
Shirin Mazari said that she was quitting politics and resigning from the PTI. She said that her preference was her family, not politics.
Shirin Mazari and Fayyaz Chohan made separate press conferences on Tuesday to quit PTI while expressing resentment over May 9 violence in the country.
PTI chairman Imran Khan said that the PTI leaders were being forced to quit their party.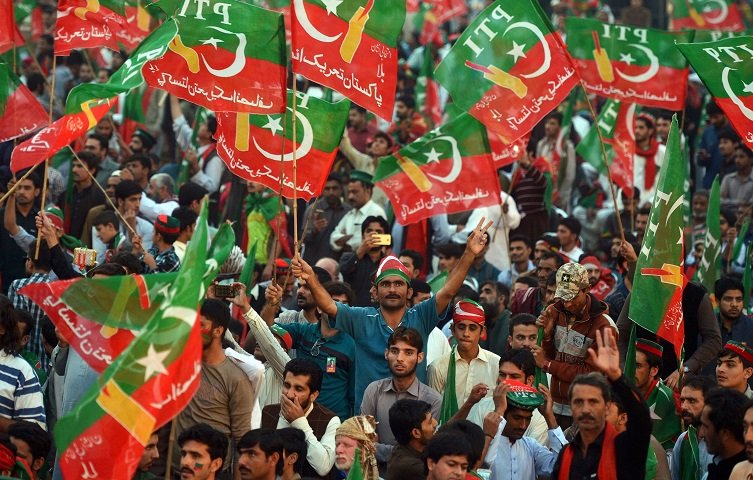 Imran Khan suggested that a new phenomenon of forced divorces had emerged, accompanied by allegations of members being coerced into resigning at gunpoint.
PTI chairman also raised questions about the absence of human rights organizations from the scene.
Since May 9, dozens of PTI leaders have left their party while expressing their anger over May 9 arsons in the country and attacks on military offices and installations.