Imran Khan cannot be arrested in any case till May 31, says IHC
The Islamabad High Court today barred the arrest of PTI chairman Imran Khan in any case till May 31, 2023.
The court gave the order on a petition filed by a PTI lawyer on behalf of former prime minister Imran Khan.
On Wednesday, the additional attorney general for Pakistan, the advocate general, and the state counsel sought time from the court to provide details of cases against the PTI chief.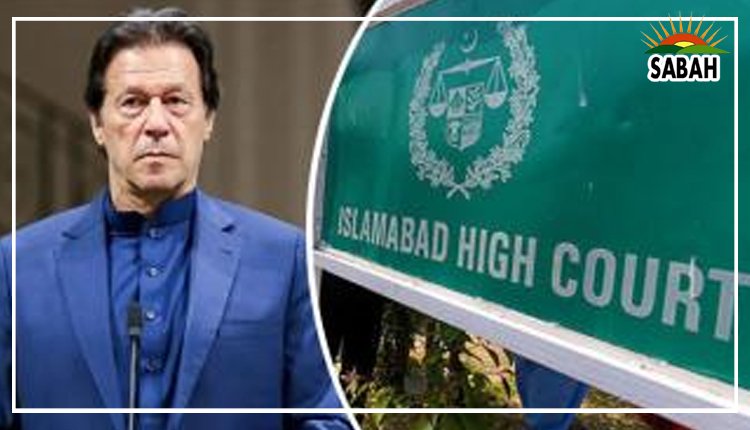 The court, however, adjourned the hearing till May 31 after announcing a blanket
protection for Imran Khan in multiple cases.
After the Supreme Court's decision in favor of Imran Khan, the IHC
and LHC has given bail to Imran Khan in dozens of cases.
Rangers personnel arrested Imran Khan on May 9 from the yard of the
Islamabad High Court in the Al-Qadir Trust case.
A day after, the three-member bench of the Supreme Court headed by chief
Justice Umar Ata Bandial declared the arrest of Khan illegal and set him free.
NAB summons Imran Khan and Bushra Bibi
The National Accountability Bureau has summoned PTI chairman and former
prime minister Imran Khan and Bushra Bibi to Probe into the Al-Qadir Trust
corruption case on Thursday (Tomorrow/May 18).
The Rawalpindi regional office of NAB has summoned them in this case.
According to the NAB notice, the Bureau sought details about the United
Kingdom's National Crime Agency (NCA) 2019 probe into assets involving £190
million from Imran Khan.
File photo of former prime minister Imran Khan who has been summoned by NAB in corruption case probe on Thursday.
NAB team reaches Zaman Park to deliver notices
A three-member team of the National Accountability Bureau reached the Zaman
Park residence of former prime minister Imran Khan and former first lady Bushra
Bibi on Wednesday.
The NAB team, however, returned without delivering notices.