IG Punjab police rejects reports of fight with GB force at Zaman Park
LAHORE/ISLAMABAD: Inspector General of Punjab Police Dr Usman Anwar today rejected reports that the police force of Gilgit-Baltistan clashed with Punjab police at Zaman Park during operation.
The Punjab police chief also said it was a wrong impression that the personnel of one province fought with the force of another province.
He said, "We are all servants of the state."
He, however, pointed out that the security staff of the chief minister of Gilgit Baltistan and another minister came outside during the police action but nothing happened.
The IG Punjab Police stated this a day after the police chief of Gilgit-Baltistan Muhammad Saeed was transferred soon after federal minister for Information claimed that the PTI Chairman used the "GB police force" against the Punjab Police. She made this assertion on Tuesday, when police action begun at Zaman Park. The next day the IG of GB was removed from the post.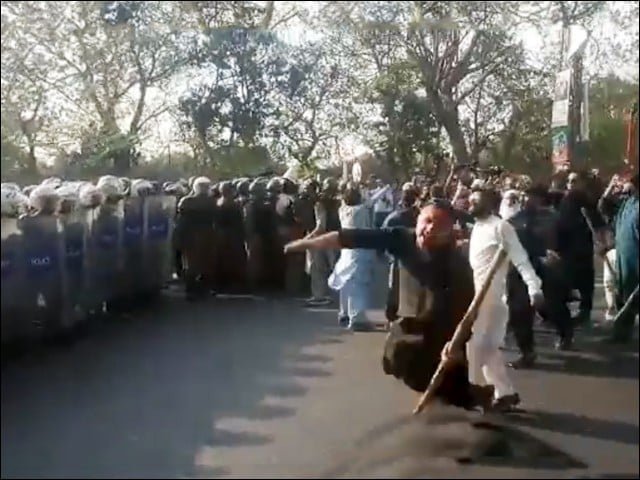 Meanwhile, chief minister of GB Khursheed Alam also denied the reports of GB police force use against Punjab police.
Earlier, Former prime minister and PTI chairman said that his house in Zaman Park was under an immense attack since Tuesday noon.
In his latest tweet, Khan said that the officials of police and Rangers are using tear gas and opening straight fire on PTI workers.
Imran Khan also gathered dozens of empty teargas shells and displayed them on a table while he is sitting on a side.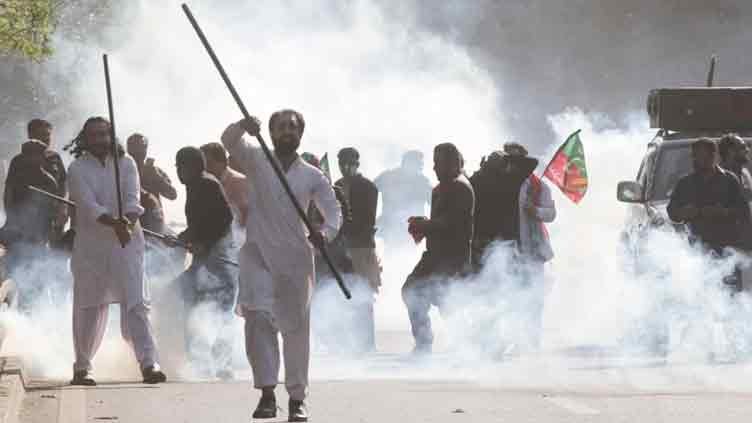 He just shared one glimpse of extensive use of teargas shelling on the PTI workers, standing outside Khan's Zaman Park resident to foil arrest.
However, police operation was stopped following the Lahore High Court order on Wednesday night. The situation at Zaman Park has become normal after the LHC decision.