The BISP is helping low-income families by providing free flour to those who register for the program.
To determine eligibility for the free flour, individuals must first text their NIC number to 8070, then visit the center with their original NIC after eligibility confirmation.
Subsequently, the individual will need to use the BISP app to scan their ID card, obtain a slip, and collect the flour from a truck at the center.
It is important to note that only one bag of flour will be given at a time and a family is limited to a total of three bags.
The second bag will be provided after eight days.
Although the initiative is going to be very helpful, it has not been without controversy.
Reports have emerged of people dying while waiting in line to collect the free flour, raising concerns about the distribution process.
Despite the issues, many low-income families have benefited from this program. In light of the increasing cost of food and other essential needs, any aid can have a significant impact.
However, it is crucial for the government to guarantee the safety and efficiency of the distribution process to prevent further loss of life in the quest for free flour.
1000 Flour Bags Snatched
Earlier,
People snatch 1,000 flour bags in Kasur, and individuals at Kot Radha Kishan and Kanganpur seized more than 1,000 flour bags from two free flour distribution points without adhering to the prescribed procedure.
Meanwhile, a group of demonstrators blocked Multan Road in Phoolnagar and protested the administration's inability to provide flour bags.
At a distribution point in Jamshair Kalan, Kanganpur, people grabbed 280 flour bags.
Despite officials urging them to follow the procedure, individuals, including women, assaulted the truck transporting the bags and took them without authorization.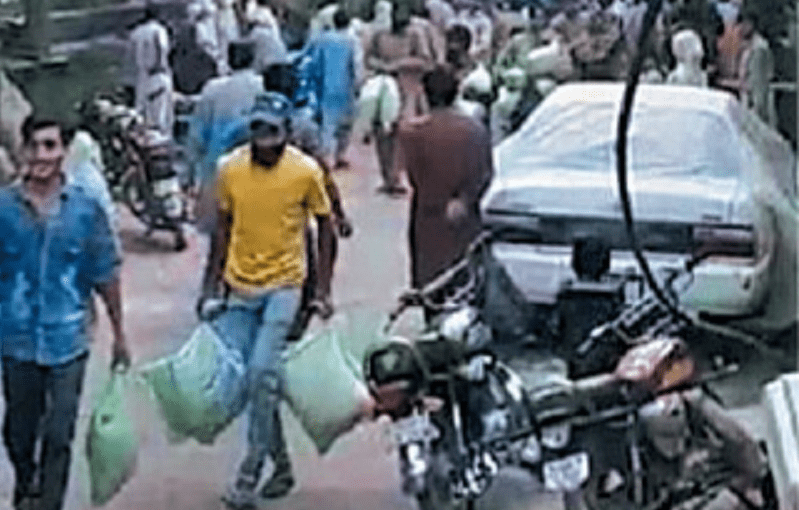 In front of the municipal committee at Kot Radha Kishan, a group attacked a truck carrying flour bags and stole more than 781 bags.