AJK: On Monday, it emerged that the education department of Azad Jammu and Kashmir has made hijab mandatory for female students and teachers in co-education institutions.
On February 24, a deputy director of AJK's Directorate General of Elementary and Secondary Education (Males) issued a circular stating that female students/teachers in co-education institutions were not wearing hijabs.
The circular mandated that female students/teachers wear hijabs based on the passed-on instructions.
And also warned that the heads of the concerned institutions would face disciplinary proceedings if the instructions were violated.
All three divisional directors and 10 district education officers on the male side endorsed the circular.
Educational institutions in their jurisdiction received the circular between March 2 and 4.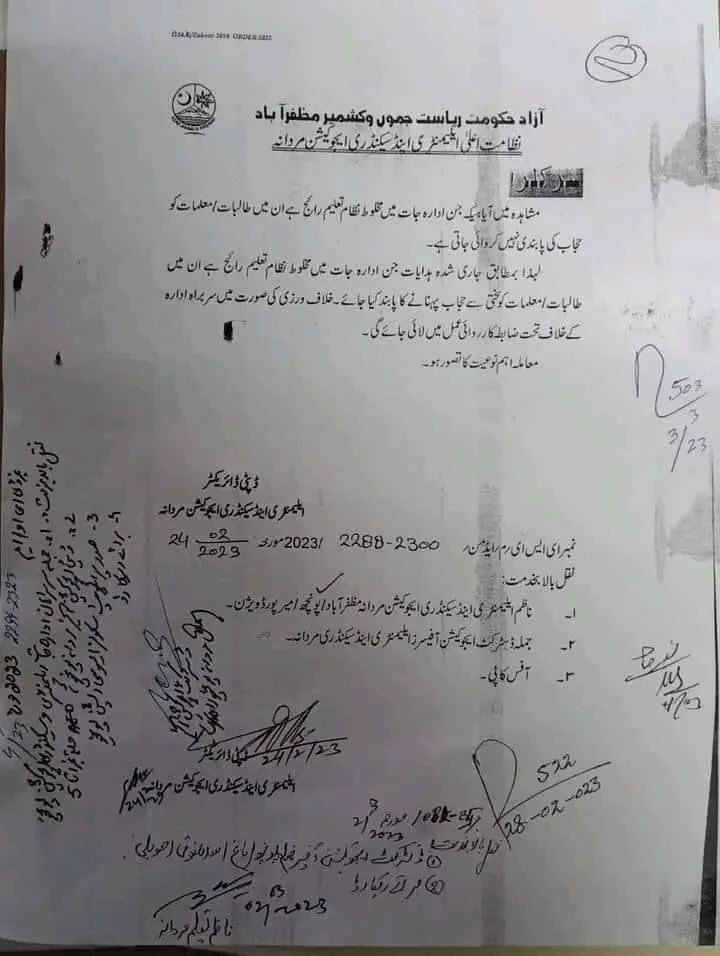 AJK minister
Deevan Ali Khan Chughtai, the AJK minister for elementary and secondary education, confirmed the circular and provided further details on the reasons for its issuance.
He said:
"We have done it exactly in observance of the injunctions of God and His Messenger (peace be upon him) […]
The authorities have ordained women to wear veils and men to lower their gaze."
The minister explained that in certain rural areas, the government faced resource constraints and low numbers of girl students, making it difficult to establish separate high and higher secondary schools for them.
As a result, educational institutions for boys enroll girls to study under a co-education system.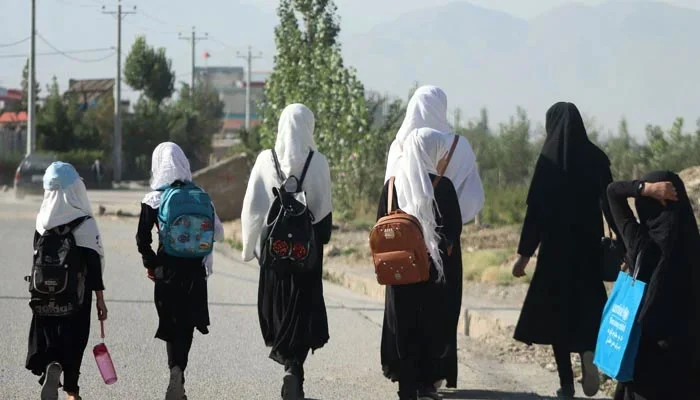 Minister Added
He further added:
"However, following some complaints by parents, we decided to enforce a dress code for teachers and hijab for female students and teachers."
Chughtai stated that the initial phase would require teachers throughout the state to wear gowns for identification purposes. In the second stage, they would also have to wear uniforms.
AJK Minister stated:
"As far as female students and female teachers in co-ed institutions are concerned, the hijab has been made part of their uniform."
Chughtai stated: When asked about universities, Chughtai stated that he believes hijab should ideally be enforced in universities as well.
However, since university students are more mature compared to high school students, the hijab mandate has only been enforced in high schools and higher secondary schools.
"It's not a forced decision. Rather we have taken it in consultation with parents and teachers. Everyone has accepted it because our society has a visible leaning towards religion."