Hangu: 6 martyred after militants storm energy plant:
Energy Plant
Six people were killed on Tuesday when terrorists attacked an energy plant in Khyber-Pakhtunkhwa's (K-P) Hangu area close to the Afghan border.
There were two personnel of a private security company and four members of the frontier constabulary among them.
Deputy Superintendent Police (DSP) Irfan Khan reported that the incident occurred early in the morning, and the employees who demonstrated bravery fought the terrorists for over two hours, resulting in their unfortunate demise.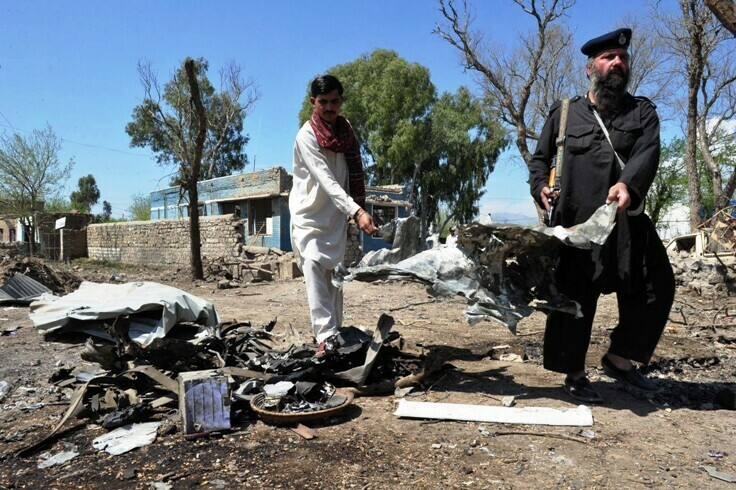 Irfan stated:
"The attack by up to 50 terrorists took place at a plant run by the MOL Pakistan Oil and Gas Company."
The DSP added that a sizable police force as well as FC personnel arrived at the location and started a search operation.
No one group has claimed credit for the attack, and the corporation did not immediately respond to Reuters' email requesting comment.
This incident happened a few months after terrorists armed with suicide vests, automatic guns, and grenades attacked the Karachi Police Office (KPO), killing four people, including two police officers and a Rangers officer, and injuring 16 others.
Gun Battle
Following the initial assault, security officers fought in a prolonged firefight for more than three hours, clearing the building floor by floor in an effort to track down the attackers. According to a government spokeswoman, the military eventually eliminated the three militants to successfully retake the building.
The Tehreek-e-Taliban Pakistan (TTP) claimed responsibility for the attack, which took place just a few weeks after a terrible bombing that killed over 100 people, mostly police officers, at a mosque for the police in Peshawar.
Also Read: Kanye West Partnership End: Adidas Net Income Falls Heavily In 2022