LAHORE: Governor Punjab has summoned the session of the Punjab Assembly on Dec 21, 2022 as the PML-N and PPP have filed a no-confidence move against Punjab Chief Minister Pervez Elahi in the Punjab Assembly on Monday.
Governor Punjab has also asked the chief minister Pervez Elahi to take vote of confidence.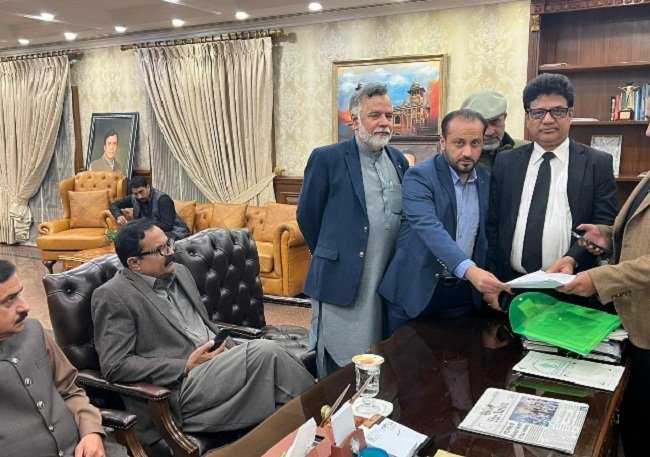 Both the main political parties in coalition government in center, have filed a no-trust move in the wake of Imran Khan's decision to dissolve Punjab Assembly on Friday.
PTI chief Imran Khan announced the dissolution of the Punjab and KP assemblies on December 23 (Friday) while addressing the rally of PTI in Lahore on Saturday.
No confidence move has been filed after Prime Minister Shehbaz Sharif, PPP Co-chairman Asif Ali Zardari have held meetings with PML-Q President Chaudhry Shuaat Hussain and developed an understanding to foil Imran Khan's plan to dissolve Punjab Assembly.
PML-N's lawmakers Mian Marghoob Ahmad, Khalil Tahir Sandhu and Khawaja Imran Nazeer filed the no confidence while PPP's MPAs Hassan Murtaza accompanied them.
Importantly, Governor Punjab Baligh-ur-Rehman has convened a session of the provincial assembly on December 21 (Wednesday).
According to a notification issued by the Punjab Governor's Secretariat, "The governor Punjab is pleased to sign order summoning the provincial assembly of Punjab at 1600 hours (4pm) on Wednesday and requiring the chief minister of Punjab to obtain a vote of confidence in terms of Article 130(7) of the Constitution."
According to an order, shared by the PML-N on its official Twitter handle, the governor said that the chief minister has "lost the confidence of his party President Chaudhry Shujaat Hussain and members of his own party belonging to the PML-Q".