Former chief justice Saqib Nisar fears leakage of his video
ISLAMABAD: Former chief justice of Pakistan Saqib Nisar said that his WhatsApp has been backed. He feared that a fake video can surface based on the contents of his WhatsApp.
Saqib Nisar stated this on Monday in an interview with journalist _ Adil Shahzeb. Adil shared this information through his Twitter account today.
Saqib Nisar also said that he did not declare Imran Khan "Sadiq and Ameen" in all cases.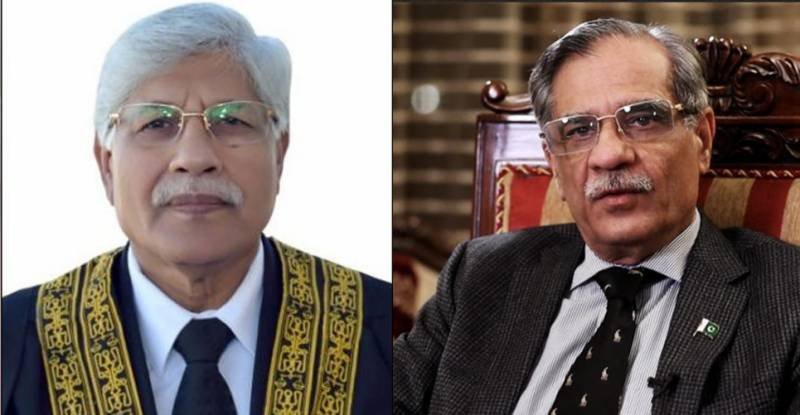 He pointed out that the Supreme Court did not declare Imran Khan "Sadiq and Ameen" (truthful and honest) in all aspects of his conduct in the 2017 verdict that was in favor of Imran Khan.
In December 2017, Saqib Nisar rejected PML-N leader Hanif Abbasi's petition, seeking Imran Khan's disqualification for not declaring the assets to the ECP.
"I just declared him "Sadiq and Ameen" in one case. I don't know about other cases of Imran Khan" he added.
Former CJP Saqib Nisar also disclosed that Gen. (Retd) Faiz Hameed often sends him best wishes and "Salaam-o-Dua".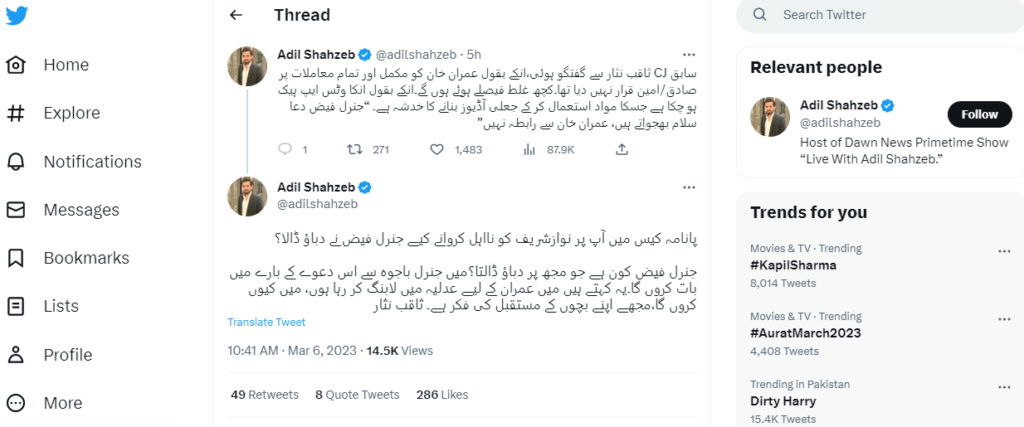 He, nevertheless, ruled out pressure on him by Faiz Hameed. Saqib Nisar also stated that he would talk to former army chief Qamar Javed Bajwa in which he talked about regime change.
The former chief justice also dispelled the impression of lobbying for Imran Khan. "Why will I do lobbying for anyone," he said.
Importantly, former chief justice of Pakistan Saqib Nisar is among the "Gang of Five", who, according to Maryam Nawaz, vice-president of PML-N, ousted Nawaz Sharif from power through a well-knit conspiracy.
Maryam Nawaz has publicly stated many a time about the "Gang of Five" and their alleged role in minus Nawaz Sharif from the premiership and politics of Pakistan.
She also claimed that Saqib Nisar deliberately declared "Sadiq and Ameen" to PTI chief Imran Khan who is a corrupt politician.