Police arrested five Quaid-i-Azam University (QAU) students in connection with Monday's clash between two groups.
QAU Registrar Humayun Khan's complaint led to the registration of a case against over 400 students.
The university formed a 21-member committee to develop a comprehensive strategy for ensuring a peaceful campus environment and to find enduring solutions for all hostel issues.
The clash injured around two dozen students, and the university closed indefinitely.
The committee, headed by Prof Dr. Zafar Nawaz Jaspal, Prof Dr. Ilhan Niaz, and Prof Dr. Tayyab Kamran, will submit recommendations within a week.
According to the FIR, during a musical program by the Pashtun Council, the security staff asked the students to reduce the volume.
The students rushed toward the Baloch students and attacked them after the security staff left. The Baloch students sustained serious injuries.
Interior Minister Rana Sanaullah stated that the university would not tolerate politics or violence and that the students would be provided with the best environment.
Additionally, a special police force would be deployed to ensure safe education activities.
QAU Registrar Dr. Raja Qaiser Ahmed sealed all hostels after removing borders.
Moreover, The university was working with the Islamabad police and district administration to maintain peace on campus.
The university would take steps to ensure future peace on campus before it reopens. The QAU management was going to cancel the allotment of hostels to all students and make fresh allotments.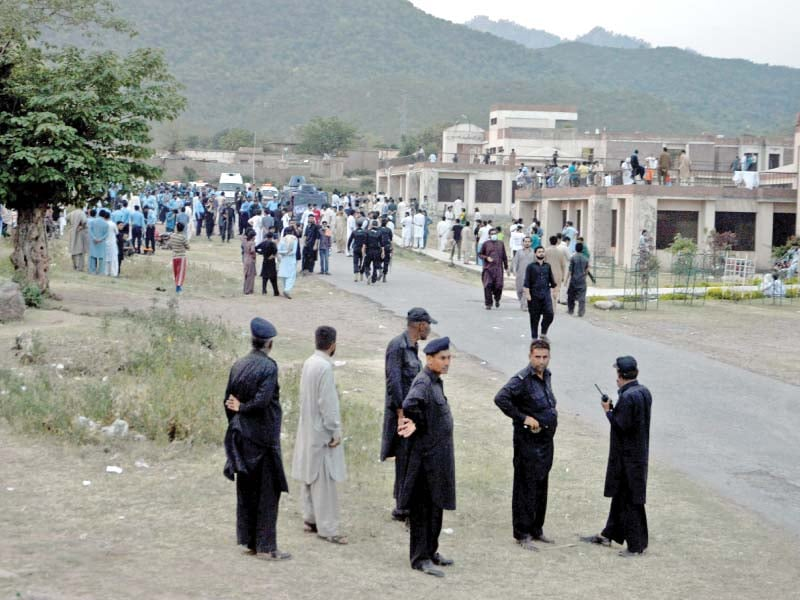 The university would ban the entry of unauthorized students, mainly former students.
Read More: Another Incident Within 1 Week At Islamabad's Bhara Kahu Flyover