Now Umrah pilgrims can arrive, and depart through any airport in Saudi Arabia:
The Saudi government has extended facilities for all foreigners doing Umrah in the kingdom by enabling them to land at any airport inside the country.
According to a General Authority of Civil Aviation (GACA) directive:
All domestic and international airlines must allow Umrah pilgrims to arrive.
And depart on scheduled flights through any international airport in the Kingdom.
The airlines have been warned to completely comply with the government's requirements.
Otherwise, people who break the law will face legal consequences.
"Failure to comply with circulars issued by GACA is an explicit violation of the Government's orders.
Legal procedures shall be initiated against violators who will be held responsible."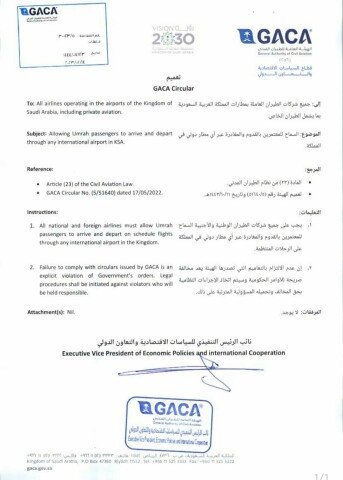 Earlier in October,
Saudi Arabia announced that women worldwide can now perform Hajj and Umrah without the presence of a mahram (blood relative) or a male guardian.
Furthermore,
The announcement was made during a press conference by the Saudi Minister of Hajj and Umrah Dr. Tawfiq Al-Rabiah, effectively ending the Kingdom's decades-long rule.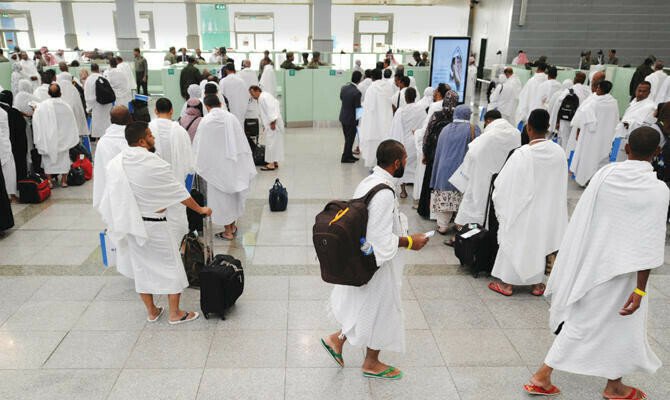 According to the Hajj Minister:
People with any visa can perform Umrah with satisfaction and visit any city in the country.
"There is no set quota for Umrah pilgrims," he added.
Read More: Women Allowed To Perform Hajj And Umrah Pilgrimages Without "Mehram" Or Male Guardian