LAHORE: Famous and infamous TikToker Aysha Akram has finally spill the beans by saying that Rambo, her team member planned Minar-e-Pakistan mishap. She also termed him a blackmailer, extortionist, and a dishonest person. In other words, TikToker has shifted all blame on her key companion Rambo. Her statement also revealed that the whole scene was planned by her team, led by Rambo. Aysha Akram also informed the police that Rambo has made some objectionable videos of her and blackmailing her for the past couple of years. On Saturday (Oct 9), #AyshaAkram emerged as a top trend on Twitter wherein the social media users are cursing the TikToker and her team for defaming Pakistan for seeking publicity. Twitter users have demanded an exemplary punishment for Aysha and his whole team for earning a bad name for Pakistan.
This Rambo is a team leader of TikToker Aysha Akram and not the real Rambo (our showbiz star Muhammad Afzal, husband of film star Sahiba).
Lahore police took into custody Rambo and his six accomplices (also team members of Aysha Akram) after she gave a written statement to police wherein she held responsible Rambo as mastermind of the mishap occurred at Minar-e-Pakistan.
Female TikToker Ayesha Akram, who was allegedly manhandled and harassed at Minar-e-Pakistan on Independence Day, was blackmailed and taken to Minar-e-Pakistan by Rambo and his team to develop a situation that gets limelight on social media.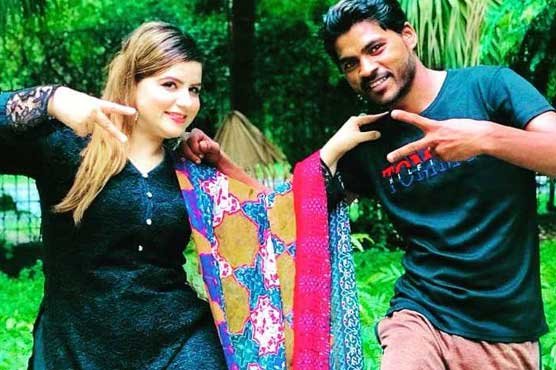 A 13-member gang had been blackmailing Ayesha Akram over her semi-nude pictures for two years. She was blackmailed and taken forcibly to Minar-e-Pakistan which later led to the tragic incident.
According to police sources the gang of 13 people along with other accomplices allegedly harassed and manhandled Ayesha and tore her clothes during the tragedy of Minar-e-Pakistan. "The female Tiktoker had revealed all this saga after reaching the office of DIG Investigations at 1am (midnight) in her written statement," it added.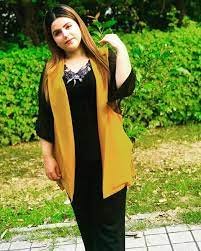 The sources also said that DIG Investigation Sharq Jamal Khan formed two teams headed by the SP city Investigation to arrest the main accused. In her statement, Ayesha Akram also mentioned that she had told the whole true story to the SP city investigation which was changed a month ago.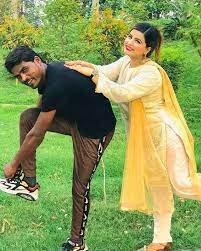 The sources further said that the Lari Adda investigation police raided the house of the well-known Tiktoker Badshah in Rawalpindi but the accused fled before the police arrived while Ayesha Akram had been blackmailed by 13 people for 2 years.
On August 14, the female TikToker was assaulted and harassed at Minar-e-Pakistan by a mob of nearly 400 men.