Eid Millad Procession
MASTUNG/ISLAMABAD: The death toll in the suicide attack on a procession of Eid Milad in Mastung surged to above 50. A police officer is also among those who were martyred in the blast.
The District Health Officer (DHO), Abdul Razzaq Shahi, confirmed the casualties.
Meanwhile, SHO Mohammad Javed Lehri confirmed the casualty of a police officer among the victims.
Earlier, Dr. Saeed Mirwani, the CEO of Shaheed Nawab Ghous Bakhsh Raisani Memorial Hospital, reported 34 fatalities and over 130 injuries. Shahi clarified that the discrepancy arose due to duplicate entries from two different hospitals, and the actual count of injured individuals stood at approximately 50.
He noted that a substantial number of individuals were currently receiving medical care at the hospital.
More than 20 injured individuals had been referred to Quetta for additional medical assistance. Dr. Mirwani emphasized that the process of relocating both the deceased and injured individuals was ongoing at the moment.
Earlier, 15 people died in a suicide attack on a procession of Eid Milad outside a mosque in Mastung. People gathered outside Madina Mosque to participate in a procession in connection with Eid Miladun Nabi (PBUH).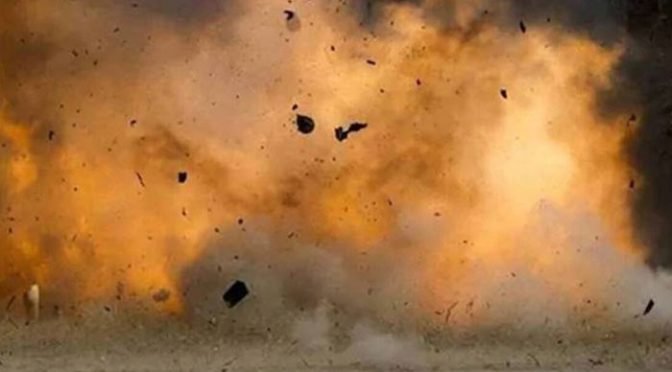 Assistant Commissioner of Mastung confirmed the casualties after the blast. He explained that the blast occurred as people had gathered for an Eid Miladun Nabi (PBUH) procession near Madina Masjid on Alfalah Road.
Balochistan's interim Information Minister, Jan Achakzai, stated that rescue teams have been dispatched to Mastung. He added that critically injured individuals were being transported to Quetta, and an emergency had been declared in all hospitals.
Achakzai expressed concern that foreign elements disrupted religious harmony and peace in Balochistan. He lamented, "The explosion is a heart-wrenching event."
He also conveyed that the caretaker Chief Minister, Ali Mardan Domki, had instructed authorities to apprehend those responsible for the blast.
Political leaders vehemently condemned the incident, asserting that those who unjustly take innocent lives are oppressors and terrorists. They expressed hope that law enforcement agencies would swiftly apprehend the perpetrators.