Court rejects bail of Senator Azam Swati for repeating offence:
Court rejects bail of Senator Azam Swati for repeating offense
ISLAMABAD: A court in Islamabad today rejected the bail application of PTI Senator Azam Khan Swati.
The court remarked that Swati has committed the same offence twice.
Islamabad Special Judge Central Azam Khan stated this on Wednesday while rejecting the application of Swati. Earlier, the Judge had reserved the decision today.
In today's hearing, prosecutor Rizwan Abbasi informed the court about the process of a Twitter account verification.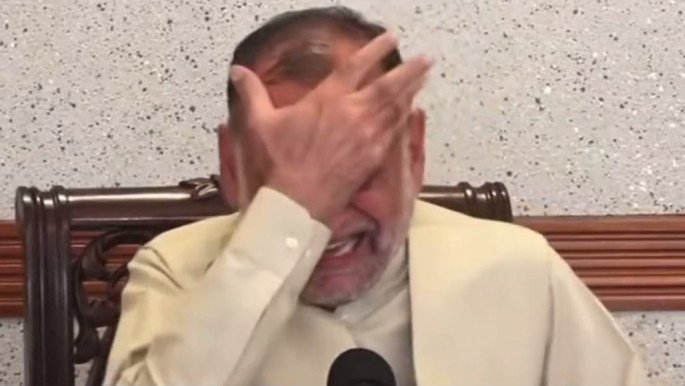 He said that Azam Swati has a "blue tick" on his own Twitter account and many famous personalities follow his account.
"Famous journalists and political personalities follow Azam Swati," said the lawyer. He added that the senator has never distanced himself from the account.
"There is no question that the Twitter account is not of Azam Swati," said Abbasi.
During hearing, the prosecutor and government lawyer contended that PTI Senator must not be granted bail for repeating the offence.
On the other hand, the PTI senator's lawyer, Sohail Khan, contended that a cybercrime case cannot be registered over screenshots.
Tweets of Azam Swati
PTI Senator Azam Swati has been booked in multiple cases across the country for his controversial tweets against senior military officers.
Initially, the Federal Investigation Authority arrested Swati on October 14, when he shared on social media A threatening message against the army chief, judiciary and other state institutions.
PTI Senator got bail in the cases but he repeated the offence on Nov 27, which led to his arrest once again using abusive language against some top military brass, including the former army chief Gen. (Retd) Qamar Javed Bajwa.
Meanwhile, Balochistan police arrested Swati on Dec 2 in similar case in Quetta.
When police arrested Azam Swati, he was already on judicial remand in Adiala Jail. However, Balochistan arrested him and shifted him to Quetta under a transit remand.
Nonetheless, Balochistan High Court released Swati by quashing all cases.
PTI Senator Azam Khan Swati was taken into custody by Sindh Police after Balochistan police released him.
Swati was presented in Islamabad court on Wednesday after SHC dismissed FIRs against him in Sindh province.