QUETTA: According to security and rescue sources, 2 Army officers were martyred in Balochistan's Kohlu blast. Moreover, four others were injured.
A vehicle unit was out on a routine patrol in Kohlu's center, when a roadside bomb exploded, according to Levies Constable Jamal Shah. Officers including Major Jawad & Captain Sagheer embraced shahadat, While Naik Barkatullah, Sepoy Zafar & Sepoy Hidayat were injured.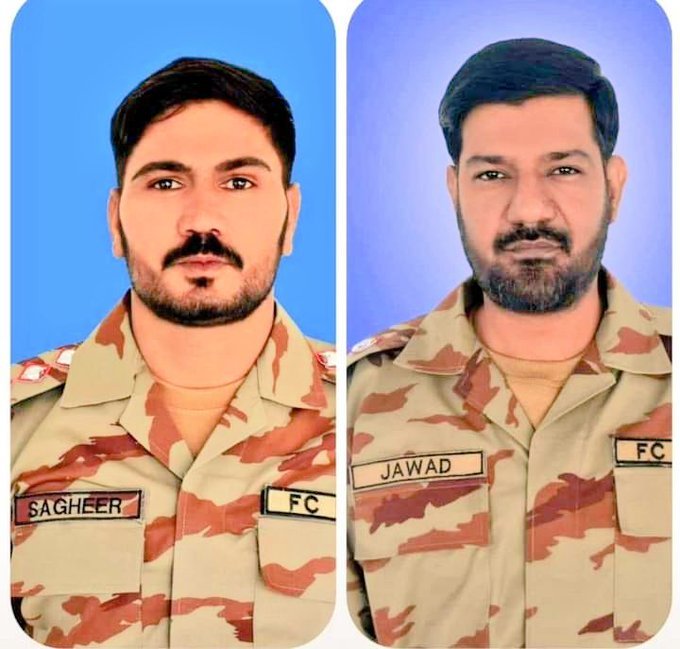 Levies further added that the dead and three injured individuals were transferred to the District Hospital Kohlu (DHQ).
According to Dr. Asghar Murri, the medical superintendent of the hospital, an emergency has been declared at the facility.
Read more: PMD disapproves earthquake predictions in Pakistan
The recent terrorist incident in Balochistan was the most recent in a string. Terrorist attacks are increasing since the outlined Tehreek-e-Taliban Pakistan (TTP) revoked its 2021 ceasefire agreement with the government.
A report claims that January was the worst month since 2018. Along with 134 fatalities (a 139% increase), and 254 injuries from at least 44 extremist strikes around the nation.
Read more: Peshawar Mosque Attack
A coast guard was martyred and seven other individuals were injured, during the explosion in the Jiwani neighborhood of the Gwadar region, last week.
Seven people were injured in two Quetta terrorist attacks, including a suicide bomber.
The first incident happened on Gulistan Road close to the police lines. But the second happened on Mano Jan Road on Sunday. Five individuals were hurt in the initial attack, including an officer of the Civil Secretariat Staff Association.
A suicide bomber targeted a mosque in Peshawar's Police Lines on Jan 30. As a result over 84 persons were dead, according to statistics provided by the local police.