Women's rights activists, including Farzana Bari and Imaan Zainab Mazari-Hazir, presented a list of 60 demands to the media at a pre-march press conference at the National Press Club (NPC) on Monday.
The demands, which include ending patriarchal violence, increasing women's representation in decision-making related to climate change, reducing the defense budget, and increasing allocations for health and education, were part of the Aurat March.
The organisers decided to focus on the "feminisation of climate justice" after the floods that devastated the country last year, causing over 1,100 deaths and damage to one million homes.
The demands also include raising minimum wage allocations and moving away from the International Monetary Fund's anti-poor policies and debt traps.
Furthermore, The organisers pointed out that the mainstream discourse has largely neglected the specific impact on women and young girls.
Therefore, women's rights activists have advanced key demands for 2023, which include ending period poverty, ensuring economic justice, and allocating budgets for universal childcare in all formal workspaces.
Despite submitting an application for a grant of no-objection certificate (NOC) well in advance, the district administration turned down the request without any cogent reason just days before march.
Moreover, The organisers reminded the district administration and Islamabad police of their obligation to safeguard the lives of peaceful marchers who have been using the same route since at least 2018.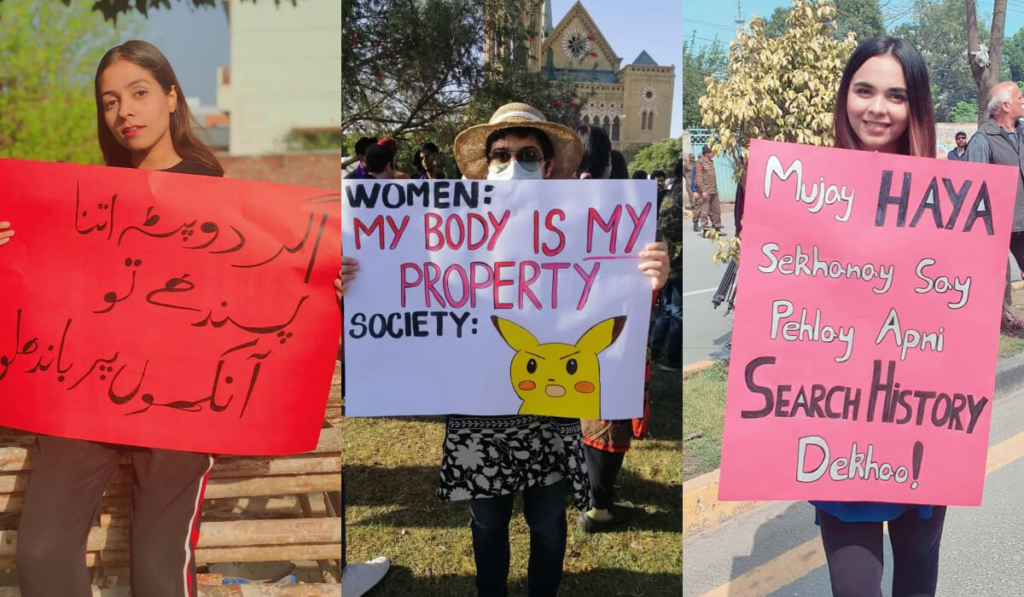 The organisers announced that the march would begin from outside the National Press Club at 2 pm and conclude at D-Chowk as per routine on March 8.
Read More: Punjab Govt Won't Hinder Aurat March In Province, Promises Minister
Earlier,
Amir Mir, the Interim Information Minister of Punjab, has assured that the caretaker government will not obstruct Aurat March protesters in the province.