KARACHI: The  young and  talented artist Sunaina Khalid, who studied art from NCA,  has shown her mettle in the first show at Majmua Art Gallery in Karachi this week.
Her  geometric patterning of "janamaz" is very eye-catching and the subject is the part of a deep-rooted Muslim faith.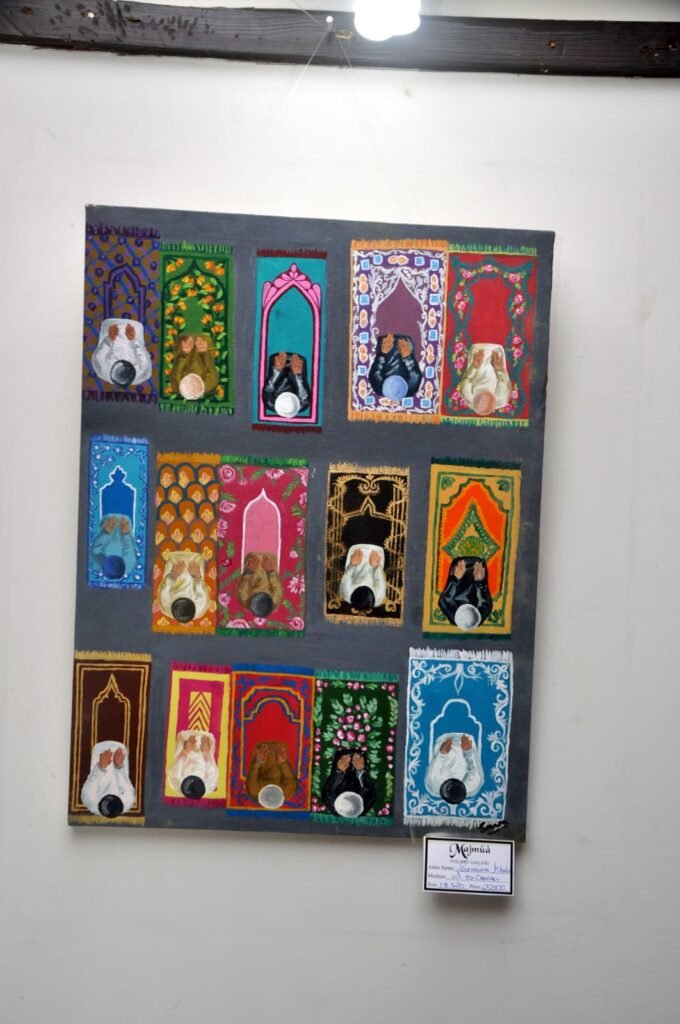 Though just in the first year, Sunaina Khalid is establishing herself as an artist in her early professional life.  Her concept, nonetheless, is unique and unusual. The detailed work takes you on a journey of middle-eastern culture and Samarkand and Bokhara where the scholars of Islam preached  Islam. The   beautiful  arches  and 'mihrab'  add elegance  to each painting.
Sunaina's meticulous  designs are almost minute as in a miniature. The lovers of art  will find her work to be  quite a delight. Hoping to see  her work evolve  and her paintings achieve greater heights and appreciation.