Chief of Army Staff (COAS) General Syed Asim Munir, has pledged to ensure that all planners, abettors, instigators, and executors of the vandalism that occurred on the 'Black Day' of May 9th are brought to justice.
The country experienced violent protests after the arrest of former prime minister Imran Khan, and the COAS is determined to hold those responsible accountable.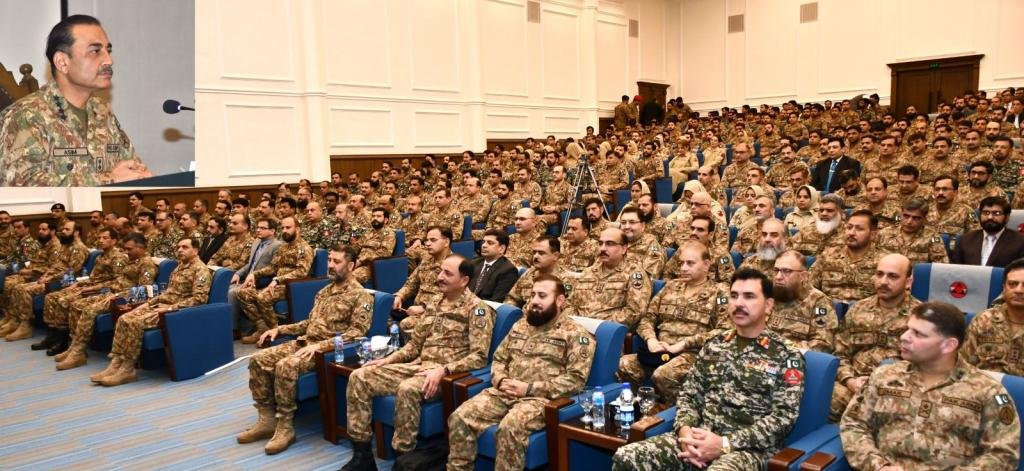 According to the Army Chief, any future attempt to violate the sanctity and security of military installations or engage in vandalism will not be tolerated by the armed forces.
The COAS has also made it clear that those who were involved in the vandalism that occurred on the "Black Day" of May 9th, including planners, abettors, instigators, and executors, will be brought to justice.
The Inter-Services Public Relations (ISPR) announced on Saturday that General Syed Asim Munir made these comments during his visit to the Corps Headquarters in Peshawar.
The arrest of the PTI chief on May 9th in the Al-Qadir Trust case resulted in violent protests by party workers who caused damage to public properties and attacked military installations, including the Lahore Corps Commander House and the General Headquarters (GHQ).
Protests Shake Pakistan After Imran's Arrest
The violent protests that lasted for several days resulted in the deaths of at least 10 individuals, while dozens of others sustained injuries. The internet services remained suspended for over 72 hours during this period.
The armed forces declared that May 9th, 2023, would be remembered as a "dark chapter" in history, following the protests that occurred during that time.
COAS Promises Justice for May 9 Vandalism Perpetrators
According to a statement released by the ISPR, following the arrest of the PTI chief on the orders of the National Accountability Bureau from the Islamabad High Court, a "well-thought-out plan" was observed in which the army was targeted.
The ISPR criticized the PTI leaders for being "hypocrites" by inciting their workers against the armed forces on one hand, while also praising the military in an attempt to divert attention from their criticisms.
During his recent engagement with military personnel, the COAS addressed the officers of the corps and emphasized the changing threats to national security.
The COAS was quoted as saying
"We will persist in our efforts to achieve peace and stability, and there will be no space for anyone who tries to disrupt the process."
The COAS also raised awareness among the officers about the challenges of information warfare and efforts to spread misinformation and create misperception.
Army Chief highlighted that inimical elements are making a malicious and concerted effort to target the armed forces.
General Syed Asim Munir, pledged that with the support of the people of Pakistan, such nefarious attempts to target the armed forces will be thwarted.
During his visit, General Syed Asim Munir was provided with a comprehensive briefing on the current security situation and the ongoing counter-terrorism efforts.
Read More: ISPR Slams PTI Chairman Imran Khan's "Baseless Allegations" Against Senior Military Officer
The COAS expressed his appreciation for the professional competence, performance, and accomplishments of the law enforcement agencies in their ongoing fight against terroris