AJK Prime Minister Sardar Tanveer disqualified by the court in contempt of court case
MUZAFFARABAD/ISLAMABAD: The Azad Jammu and Kashmir High Court today disqualified prime minister of AJK Sardar Tanveer Ilyas Khan in a contempt of court case.
The full court of the AJK also disqualified Sardar Tanveer from being lawmaker or any public office.
The full court of the AJK announced the decision today in the contempt of court case against Sardar Tanveer Ilyas Khan.
he decision of the high court comes after the Ilyas was summoned to AJK's supreme court and high court for using a "threatening tone" in one of his speeches.
The court has declared Ilyas ineligible from holding any public office. and has asked AJK's Chief Election Commissioner (CEC) Abdul Rasheed Sulehria to hold polls for a new prime minister.
Earlier, PM Ilyas appeared before the high court where he was welcomed by the PTI members.
A full bench, led by Justice Sadaqat Hussain Raja, conducted the hearing of the case. During the hearing, the clips featuring the prime minister were played.
AJK PM Ilyas gave an unconditional apology to the court, saying "I apologise unconditionally if any of my words hurt the judge."
The AJK premier was sentenced till the rising of the court.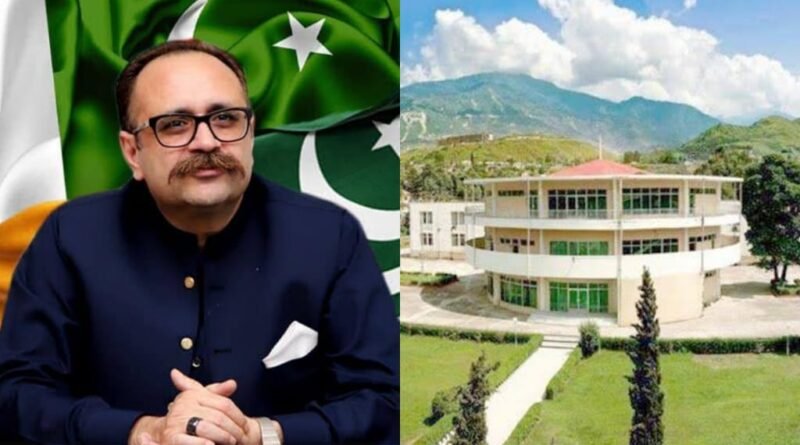 Earlier, AJK Prime Minister Sardar Tanveer Ilyas lashed out at an unnamed civil servant and his backers from the political elite. He warned that no one could be allowed to hold the state and its system hostage.
The emotional-cum-angry outburst from the prime minister came in the second part of his speech at a function held here under the aegis of social welfare and women development departments to mark International Women's Day.
"The state of Azad Jammu and Kashmir has practically been hijacked. However, those who believe they can hold the system hostage are gravely mistaken," he said.
Mr Ilyas questioned what kind of state was it where the Inland Revenue Commissioner would get a posting after paying Rs350 to 400 million [as inducement]?
"…These mindless people do not understand that we are not technocrats. Rather, we have our roots in public and we are from them."
More to follow…..