2 gunmen who 'shot at' Islamabad police checkpoint succumb to injuries:
According to Islamabad Police:
Two gunmen suspected of opening fire on a police checkpoint in Islamabad late Wednesday night have died after several injuries.
It reported today in a tweet that two armed, unidentified suspects on a motorcycle shot at police barrier D-12, but that police personnel were unharmed due to "safety precautions" taken.
Islamabad Police Said:
"Injured attackers were shifted to a hospital but could not survive."
It went on to say that efforts were being made to identify the suspects.
Police said they "opened fire as soon as they saw the police while all cars were being checked strictly" at Checkpoint.
increased security, High alert:
Earlier, security was tightened in Twin Cities ( ISLAMABAD & RAWALPINDI) due to a suicide blast that occurred in a suspected taxi car in Islamabad's I-10/4 sector.
After the most recent suicide bombing, Islamabad police increased security in the federal capital and Rawalpindi.
Because of the country's dire security situation:
The Islamabad Capital Territory police increased security at the federal capital's entry and exit points.
Police officials urged Islamabad residents to cooperate with on-duty officers during the checking process in the Red Zone and other areas, and instructed them to carry important documents, such as computerised national identity cards, with them (CNICs).
Following the Islamabad blast:
Security had been increased in various parts of the city and Cantonment areas.
CCTV cameras monitored the city's crowded markets such as Raja Bazaar, Bara Market, Murree Road, Commercial Market, Bank Road, Mall Road, and other areas of the twin cities.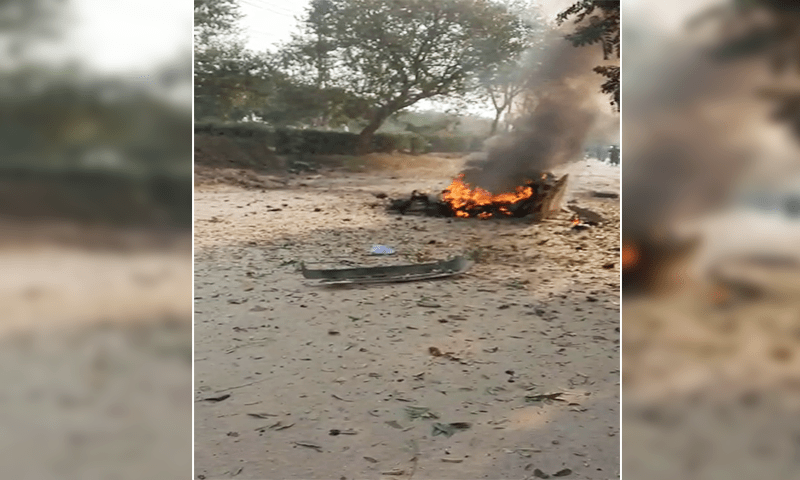 The same Month,
The Islamabad safe city network was linked to cameras installed at metro bus stops by the capital police to increase security.
Since a massive suicide explosion at a mosque in Peshawar Police Lines on Jan. 30 killed 84 people and injured dozens more, security activities have been beefed up across the country.