16 PTI men to face trial under the Army Act: Attack on Corps Commander residence in Lahore
LAHORE/ISLAMABAD: An anti-terrorism court in Lahore today handed over the custody of 16 PTI men to the Commanding Officer for their trial in the military court under the Army Act.
The ATC approved the custody of 16 PTI men who were involved in the attack on the Corps Commander House in Lahore on May 9, soon after the arrest of Imran Khan.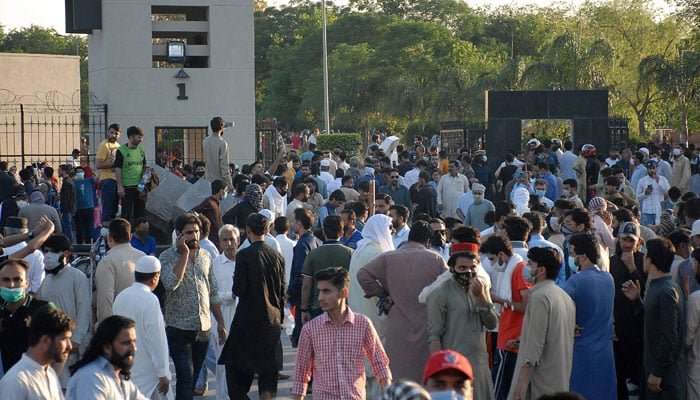 The commanding officer requested the anti-terrorism court to give approval for the custody of 16 miscreants for action against them under the Army Act.
The court handed over 16 suspects, including former PTI MPA Mian Akram Usman, to the commanding officer.
The commanding officer informed the court that the suspects have been found guilty under sections 3, 7 and 9 of the Official Secrets Act.
The suspects can be tried under the Army Act 1952. The prosecution did not object to the commander's request, the court ruled.
"The superintendent of the Camp Jail should hand over the 16 suspects to the commanding officer for further action," the court ruled.
According to the authorities, 688 suspects, so far, have been arrested while 1,634 were still among the most wanted.
Moreover, according to the JIT officials, 422 people involved in extremist activities have been referred to the Counter-Terrorism Department for investigation.