Pakistan's Dr. Muhammad Zaman has been featured in Stanford University's list of 2 percent of the world's top scientists. An Associate Professor and Chairman of Department of Sociology at Islamabad's Quaid-i-Azam University, Zaman holds two post-doctorates, one from Poland and another from Zurich, Switzerland. He earned his doctorate in Sociology from Leipzig University, Germany.
Below is the transcript of a conversation TTI (The Truth International) had with him for your reading pleasure.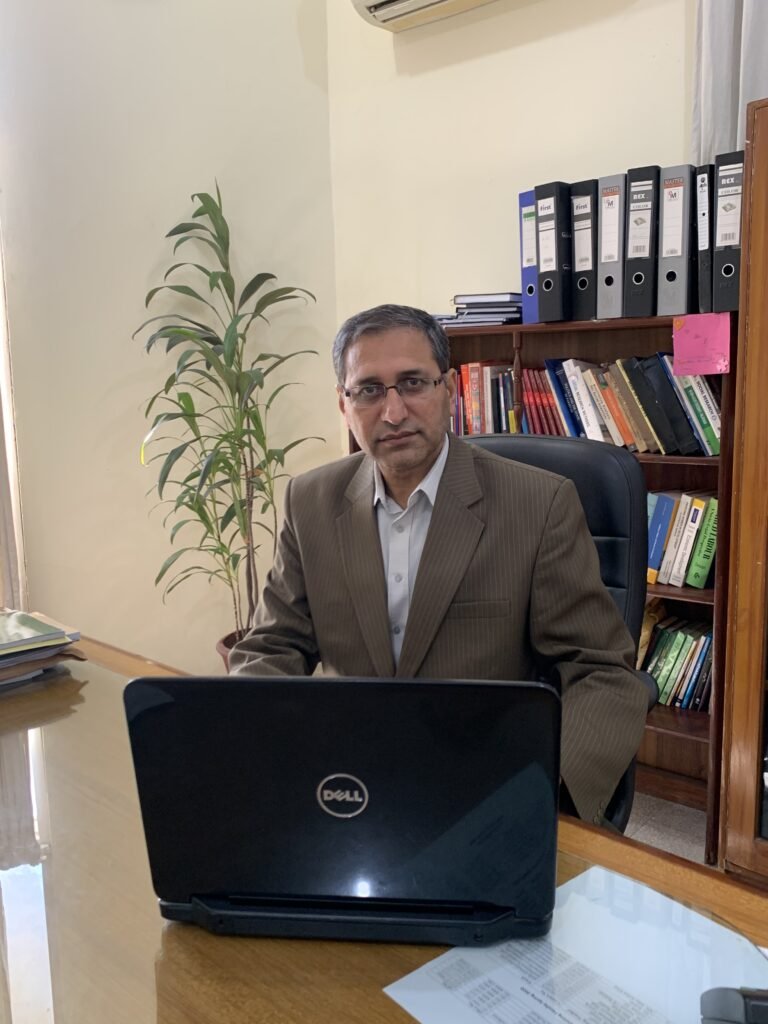 TTI: How do you feel about making it to Stanford's 2 percent top researchers in the world?
MZ: I feel that I have been blessed by God. I reckon there are a number of good sociologists and social scientists who have more publications [than I do]. They have more citations but this is God's special blessing that I got to be chosen by Stanford University.
TTI: Regarding your research portfolio, what has been your greatest achievement so far?
MZ: As far as the theoretical contribution is concerned, it is the "Adequate Social Exchange". It's a concept that has not been picked by many academicians. There are a number of other things that I can mention including Methodological Gravitism, which is another term that I used in one of my research articles that have been published by TQR (The Qualitative Report). I also wanted to write another article on the "Procedures of Adequacy". Above all, road safety – although it was not my research area I think that was the best contribution.
I started off in 2012 when I came to Pakistan along with the Plantation Campaign, which was very well received. The Prime Minister, President, and the Chief Justice are now working on the Plantation Campaign. We also started the same campaign on campus back in 2012.
Here are a few achievements of our Road Safety campaign:
National Transport Authority in Islamabad was launched in the past 2-3 months. As per official news aired on Geo News, Punjab government, too, has set up a road safety authority. A lot of work is being done by our research team.
A huge consortium has been developed – Dr. Murtaza Ali Shah of Punjab Consortium also joined in and supported and played a role in the development of the Authority.
I am thankful to all those who have been a part of this initiative. My research and work is now focused on this topic and is a mission for me. A lot of criticism has been faced by myself and my team when it comes to this topic when compared to other societal issues across Pakistan.
TI: What are you currently working on and what is the future course of action?
MZ: I am working on Road Safety as the top priority area once the Government takes over we may start another project which is 'Overpopulation'.
We have also started a study on Exchange Marriage System – a longitudinal study. I might also cover Children's Wellbeing. My first priority is road safety, followed by exchange marriages, and overpopulation.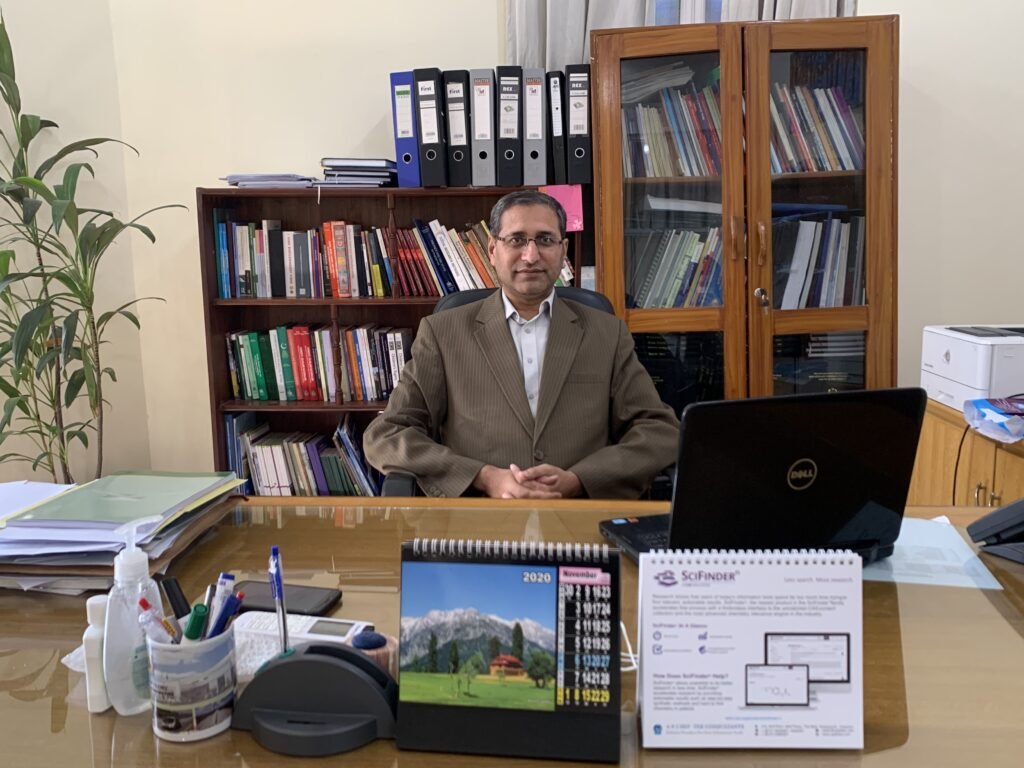 TTI: Do you feel that your inclusion in this list reflects the quality of research that Pakistan is producing despite it not being so well-known?
MZ: To be very honest, I feel that Pakistan does produce good quality research. The number is small – young academicians are trying and struggling. There is now a competition for sure which creates hope for good quality work.
TTI: In the field of research, why has Pakistan been unable to produce names like Emmanuel Wallerstein, Noam Chomsky, etc.?
MZ: Our professors in the past did not share their work, whereas researches now are initially published online and shared. Plagiarism has been an issue and publications do not include authentic citations. People are reluctant to read and there is a lack of networking amongst our research community in Pakistan.
I made it a priority on my trips overseas to interact and network with international researchers – after which I initiated collaborations with multiple institutes and professors. I have also offered and given lectures and seminars to international students for free. These practices helped me get citations for my research. I was luckily able to be recognized in twenty-seven countries' research networks and that has played a key role in my selection in Stanford's list I believe.
TTI: Are the facilities in Pakistan conducive to research or is there a lack of facilities which contributes to Pakistan lagging behind?
MZ: Honestly, people working in the field of social sciences or natural sciences are neither sincere nor professional. Sadly, we expect the government to provide resources of funding on the fake fieldwork being done, and therefore, we have no credibility or standing in policymaking. Only when international donors push our government, a small handful of consultants with fluent English draft reports as per the government's requirements.
In Pakistan, academicians are worth nothing and the academicians have brought it on themselves. In the field of natural sciences, one might get recognized after ten or fifteen years but in social sciences, it takes thirty to forty years of work to be recognized. Many good academicians that I know personally can produce research acceptable on an international level but for that, they have to get out of their comfort zones and give full dedication without derailing from their commitment.
TTI: What does Pakistan lack: Willingness, skills, potential or the facilities to carry out world-class research?
MZ: We can only get world-class facilities once we prove ourselves to be worthy [of such facilities]. The global knowledge economy has resources and I believe they exceed the demand but we lack capable talent. Erasmus, DFID Germany, and DAAD scholarships offer handsome monetary benefits. It's just a matter of having the skillset to get access to them and make something for yourself.
I believe it can test one's patience. For example, this news was removed from the Website of Quaid-i-Azam University only after five minutes and I am not aware of the reason since the news didn't just mention my name but it also mentioned the name of the university and my country. I feel that amongst other factors, jealousy, incompetence, and lack of the requisite skills is dragging us down.
Research is basically about patience and capacity. Unfortunately, people have stopped writing articles. Specifically for the field of Sociology, consumption is mandatory for production. It's very rare that the government of Pakistan acknowledges any research and we are striving for our name to be included in the global knowledge industry.
TTI: Do you think there are preconceived notions surrounding researchers in Pakistan and the reality is far from the negative light painted around them?
MZ: I have thought about it and my conclusion says that we can interpret it in many ways. See, many people are still in this struggle in their personal capacity. In many research journals, 98 percent of content sent by Pakistani researchers is plagiarized, which overshadows the remaining 2 percent. How many Pakistani researchers' genuine works do you find during any literature review and how many of them can you cite confidently?
The main reason for my name included in this list is the citations and I know very well that very few people in Pakistan have cited me and those don't include my colleagues. People here cannot appreciate someone else getting ahead of them in any field of life. Moreover, many good researchers have not been publishing their work but now few of them have made some movement finally.
TTI: What do you think is important for an effective and authentic research study?
MZ: Any study that is being conducted following scientific norms, I feel that could be an effective and authentic study. I generally spend a reasonable time in the field and take whatever hardship that comes along with it.
For example, during my study on youth violence, my colleague and I went to Layari gang areas where Rangers put guns to our heads and we had to justify our presence there. You won't find a cosy environment in the field. Going through and following each step of conducting research lends your work authenticity.
My analysis of Pakistani research capacity is that we don't go beyond narrative and descriptive research. If we work on analytical research, only then do we have a chance to get noticed at the global level.
One of my old students was doing research on beggars in Pakistan and she herself dressed as a beggar and roamed around on the traffic signals and experienced all that a beggar experiences daily. This is the dedication and passion that is required to conduct research which is rarely found here.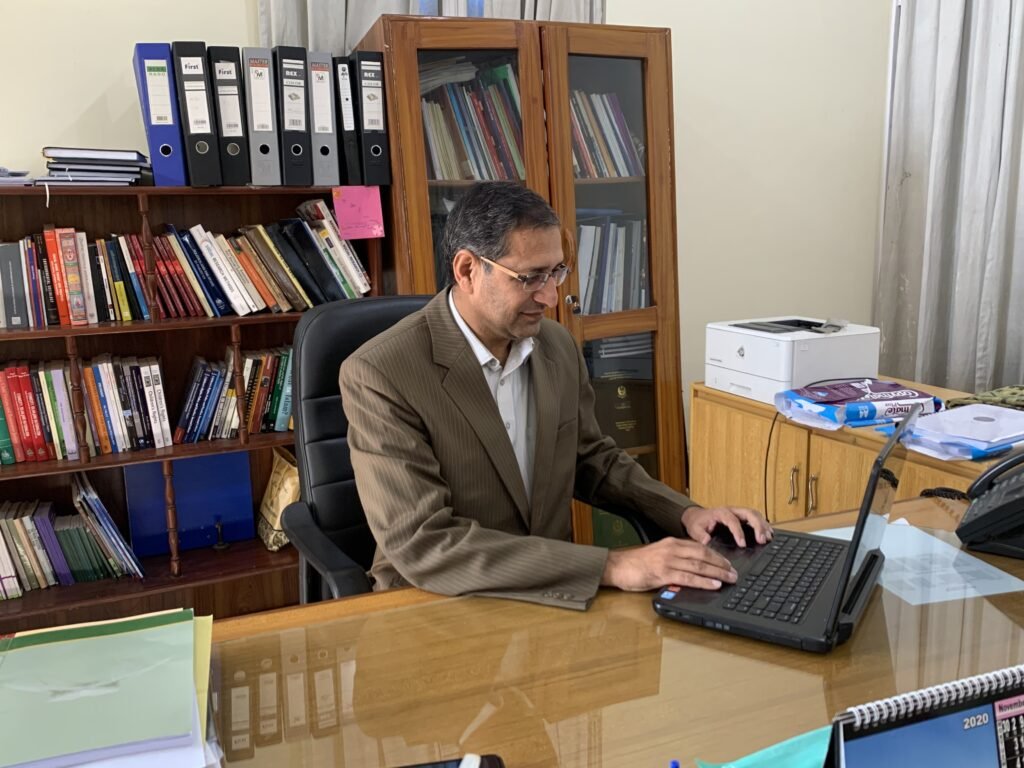 TTI: For the youth that is interested in carrying out research, what advice would you give them?
MZ: Honesty, dedication and mission are very important. Whatev- er they are inclined towards needs to be done with hard work and commitment. Later on you must knock on the doors of the international community to be recognized.
TTI: Why do you think not many Pakistani universities make it to top rankings in the world?
MZ: The reason why we are not able to make our mark in Asian or world rankings is that Asia's economic knowledge is expanding. The Japanese market has been overshadowed by the Chinese market, which is now competing with the Indian market.
We do contribute to the knowledge market but it is not significant and the government too has dropped its investment. Higher Education Commission's (HEC) budget under the previous government went up to PKR 70 to 100 billion but has now been slashed to PKR 40 to 50 billion in 'Naya Pakistan'. That definitely affects the rankings.
People had travel grants and presenting a paper on an international platform was easier but now that opportunity is also gone contributing to the decline in our capacity to be recognized globally.