US President Joe Biden has pledged his "unwavering commitment" to get US citizens and at-risk Afghans out of Taliban-controlled Afghanistan but warned of hurdles ahead, including the threat of an attack from the ISIL-affiliated Islamic State in the Khorasan Province (ISKP).
He said he has directed the US Department of State to contact Americans stranded in Afghanistan by phone, email and other means and that Washington had a plan to move them to the airport.
"Let me be clear, the evacuation of thousands from Kabul is going to be hard and painful" and would have been "no matter when it began", Biden said in a briefing at the White House on Sunday.
"We're executing a plan to move groups of these Americans to safety and to safely and effectively move them to the airport compound. For security reasons, I'm not going to go into detail," he said. "But I will say again today what I've said before: Any American who wants to get home will get home."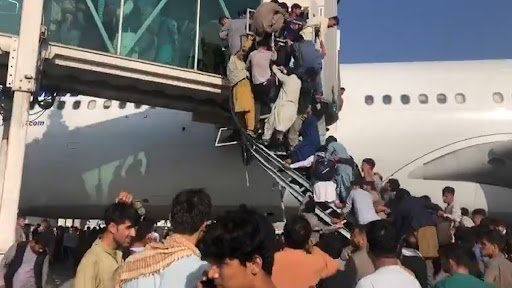 Afghan allies of the West and vulnerable Afghans such as women activists and journalists would be helped too, he said.
'Take us with you'
Since August 14, the US-led airlift has evacuated 28,000 people, Biden said. That included 11,000 who had departed from Kabul in a 36-hour period this weekend, he said, but did not provide details.
Tens of thousands of people remain, waiting to join the airlift, which has been slowed by security issues and US bureaucracy hurdles.
On Sunday, Taliban fighters beat back thousands gathered outside Kabul airport, desperate to flee, but witnesses said they had not seen anyone sustain significant injuries. The British defence ministry said seven Afghans were killed in a crush at the gates on Sunday, while a NATO official said at least 20 people have died in the past seven days in and around the airport. Witnesses said the victims died by gunshot wounds or in stampedes.
A journalist, who was among a group of media workers and academics fortunate enough to reach the airport on Sunday, described desperate scenes of people surrounding their bus on the way in.
"They were showing us their passports and shouting 'take us with you … please take us with you'," the journalist said.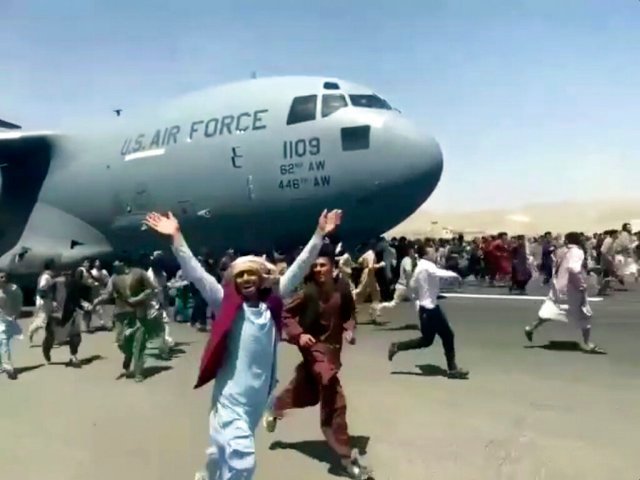 Due to the distress caused by the evacuation, an Afghan woman went into labour on a US Air Force flight and gave birth to a baby girl in the plane's cargo bay moments after landing at a base in Germany, the Air Mobility Command tweeted.
The US military is currently controlling air traffic on the civilian and military sides of the airport and Biden asserted, without a full explanation, that US forces have managed to improve access to the airport for Americans and others seeking to get on flights. He suggested that the perimeter had been extended, widening a "safe zone".
Asked by a reporter whether the US would extend an August 31 deadline for evacuations, Biden replied: "Our hope is we will not have to extend but there are going to be discussions I suspect on how far along we are in the process."