Zalmay Khalilzad, the US Envoy to Afghanistan is rushing to Doha, Qatar with the aim to negotiate a ceasefire with Taliban. The United States envoy on Afghanistan, Zalmay Khalilzad, will press the Taliban to stop their military offensive at talks in Qatar's capital this week, the Department of State announced after the Taliban group seized a string of Afghan provincial capitals.
"Ambassador Khalilzad will be in Doha to help formulate a joint international response to the rapidly deteriorating situation in Afghanistan," the department added in a statement on Monday.
The State Department said several planned rounds of meetings were scheduled over three days to discuss the situation in Afghanistan.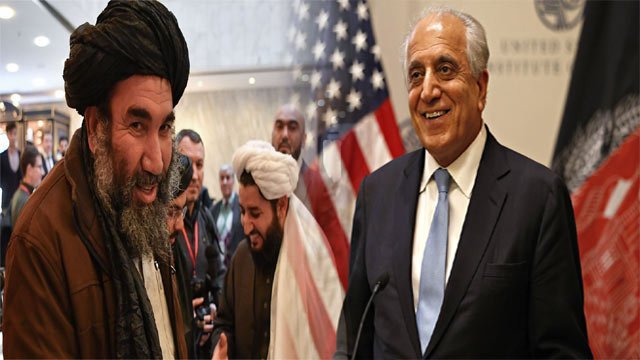 Representatives from countries in the region and beyond as well as from multilateral organisations "will press for a reduction of violence and ceasefire and a commitment not to recognise a government imposed by force".
"A negotiated peace is the only path to ending the war, and the United States will continue to work with all parties and with regional and international stakeholders to advance a consensus on a political settlement."
On Monday, the Taliban announced that it had captured a sixth provincial capital in Afghanistan in four days. The Taliban's spokesman claimed it had overrun Aybak, the capital of the northern province of Samangan.
Amid the advance of the Taliban, the US is showing no signs of stepping up air attacks, with a Pentagon spokesman saying that Washington now sees the fight as one for Afghan political and military leaders to win or lose.
"When we look back, it's going to come down to leadership and what leadership was demonstrated, or not," by Afghans, Pentagon spokesman John Kirby said at a news conference.
"It's their country to defend now. It's their struggle."