ISLAMABAD: The CENTCOM chief General Michael Erik Kurilla and Chief of Army Staff General Asim Munir discusses US-Pakistan security cooperation and vowed to enhance bilateral cooperation.
The US Gen Kurilla spoke to army chief General Asim Munir through videoconference.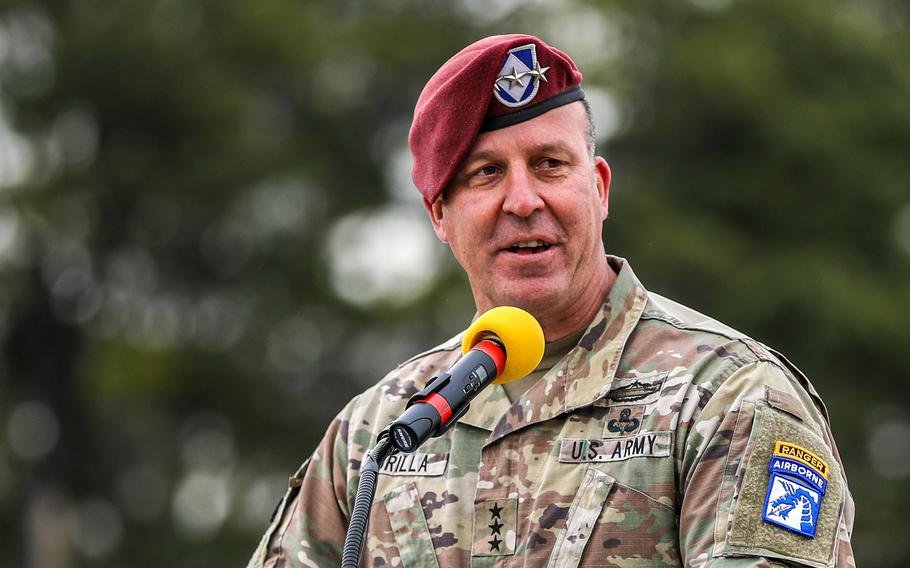 Both top military officials of the two countries discussed US-Pakistan security cooperation efforts and strengthening bilateral relationship.
A CENTCOM spokesman Col Joe Buccino said, "General Asim Munir and General Kurilla had a previously established relationship from General Kurilla's time as the Centcom chief of staff."
This was the first high level military contact between Centcom chief and new army chief of Pakistan after appointment of General Asim Munir.
General Asim Munir assumed the charge of chief of army staff on Nov 29, being the 17th COAS of Pakistan Army.
Being the senior most Lt-General, he was promoted as 4-Star General and appointed as new army chief for three years term.