Sixteen people, including interior minister of Ukraine died in a helicopter crash outside the capital city Kyiv on Wednesday.
The helicopter crashed near a kindergarten outside Kyiv, Igor Klymenko, police chief of Ukraine said.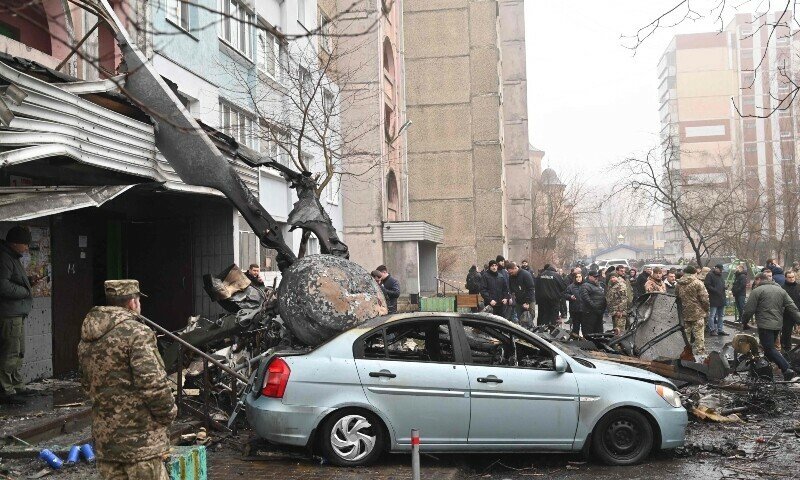 "In total, 16 people are currently known to have died," the head of national police, Igor Klymenko, said. About 22 people, including 10 children, were shifted to the nearby hospital.
Many top officials of the Ukraine's interior ministry such as Interior Minister Denys Monastyrsky and his first deputy minister have died in this tragic incident, police chief said.
Monastyrsky, a 42-year-old father of two, became interior minister of Ukraine in 2021.
Screams of people can be heard in a video that circulated online soon after the incident.
How the helicopter crashed, such details are not available at this time.
Several children and employees of the kindergarten were there when the helicopter crashed there.
According to Ukrainian police, the location of the crash _ the town of Brovary is located 20-kms northeast of the capital city Kyiv.
Importantly, Russian and Ukrainian armed forces fought for control of Brovary until Russia withdrew its troop in April last year.