Malala Yousafzai, an education activist and Nobel Peace Prize Laureate, and her husband were spotted at this year's Oscars along with other important figures and celebrities.
As an executive producer of her short film called Stranger at the Gate, which was nominated for Best Documentary Short Film, the 25-year-old attended the Oscars.
Also, Jimmy Kimmel hosted the show and took the stage at the 95th Academy Awards, Malala had an uncomfortable encounter with him.
Moreover, During the Oscars, Jimmy Kimmel, who pretended to ask questions from members of the public, questioned the education activist about Harry Styles and Chris Pine's spit-gate drama that emerged last year.
"As the youngest Nobel Prize winner in history," Kimmel asked,
"I was wondering, do you think Harry Styles spit on Chris Pine?"
However, Malala responded by saying, "I only talk about peace."
Also, While some Twitter users praised the Nobel laureate for her "classy" response to the "unfunny and cringe" joke, others expressed their disappointment in Kimmel for asking such a question to her.
Also Read, Malala Yousafzai In Ralph Lauren For Oscars
Furthermore, At the 2023 Oscars red carpet, Malala , a women's rights advocate, wore a custom Ralph Lauren gown that stunned everyone.
The designer created the gown entirely out of silver sequins and it perfectly blended recent fashion week trends with a timeless color and silhouette.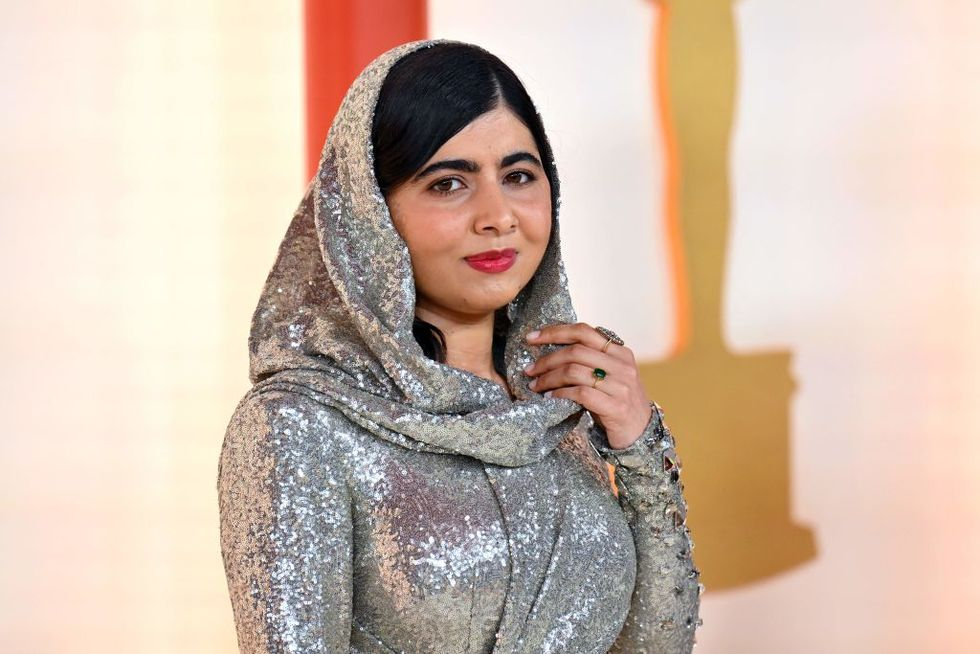 Moreover, To complete the look, she chose to wear an emerald flower ring from Santi Jewels that featured four seventeenth-century emeralds surrounding a portrait-cut diamond.
Equally important, Yousafzai's executive-produced documentary, Stranger at the Gate, was nominated for the Academy Award for Best Documentary Short Film, and she was celebrating this achievement.
Furthermore, she has already appeared in the 2015 documentary I Am Malala, this was her first time attending the biggest night in Hollywood.
But, it is unlikely to be her last.
Also Read, Malala Yousafzai Pens Cute Note For Husband On Valentine's Day