Countries around the world have mobilized to assist with rescue and recovery efforts as Turkiye and Syria began to examine the damage wrought by a 7.8 magnitude earthquake that has so far killed at least 5,000 people.
Rain and snow are hindering rescue efforts, but specialized teams from various countries, including Italy, the United States, Israel, and Taiwan, are on their way.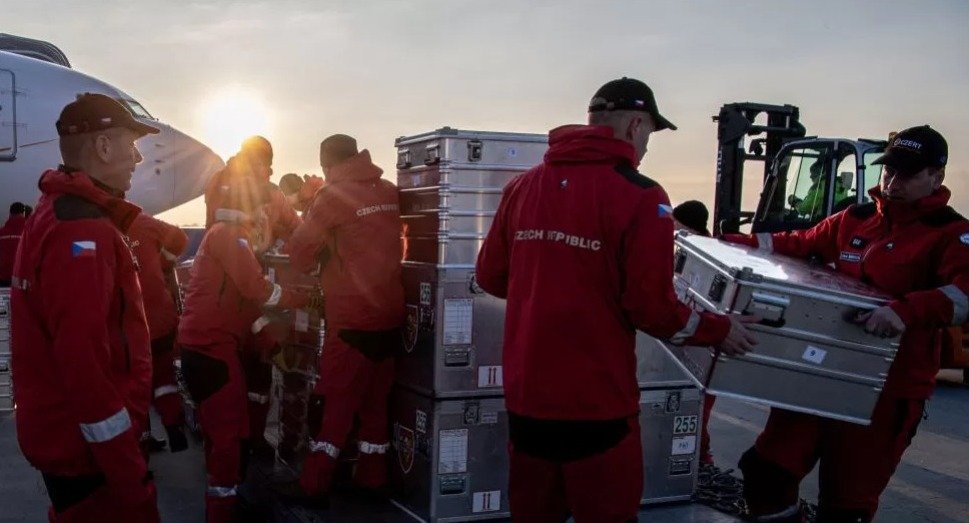 World Health Organization warning
The World Health Organization has issued a warning that the death toll may sharply increase as rescuers discover additional fatalities.
Rescue teams are intensifying their search for survivors as daybreak approaches.
US Geological Survey
According to the US Geological Survey, the 7.8 magnitude earthquake occurred on Monday at 04:17 (01:17 GMT). The depth of the earthquake was 17.9 km (11 miles) close to the city of Gaziantep.
Read more: Heavy rain hampers earthquake rescue work in Turkiye
A flight from Eindhoven was scheduled to transport members of the Dutch search and rescue team to Turkiye.
About 50 firefighters and medical personnel departed Pisa, Italy, to help with rescue operations near the Syria-Turkiye border. After the firefighters arrive, further planes, carrying medical professionals and supplies for Turkiye, are expected, according to Rome.
The prime minister of Greece promised to assist its neighbor Turkiye with "all force possible".Individuals from Greece delivered supplies and rescuers on a plane. Although history has seen a number of border and cultural disputes between Greece and Turkiye.