The Afghan Taliban have ruled out the possibility of extension in evacuation of foreign troops in Afghanistan.
The Taliban will not agree to an extension of the evacuation mission from Afghanistan,  a spokesman for the group told media this evening.
The move would mean "extending occupation" and that is "a red line", Suhail Shaheen, a member of the Taliban delegation in Doha, the capital of Qatar, said on Monday.
US President Joe Biden said on Sunday that the "hard and painful" airlift of Americans and tens of thousands of others from Afghanistan's capital is accelerating, but he would not rule out extending it beyond the August 31 deadline he set before the Taliban's swift takeover.
The airport has been the scene of chaos since the Taliban seized the Afghan capital on August 15 as US and international forces try to evacuate citizens and vulnerable Afghans. A NATO official has said that at least 20 people have died in and around the airport in the past week.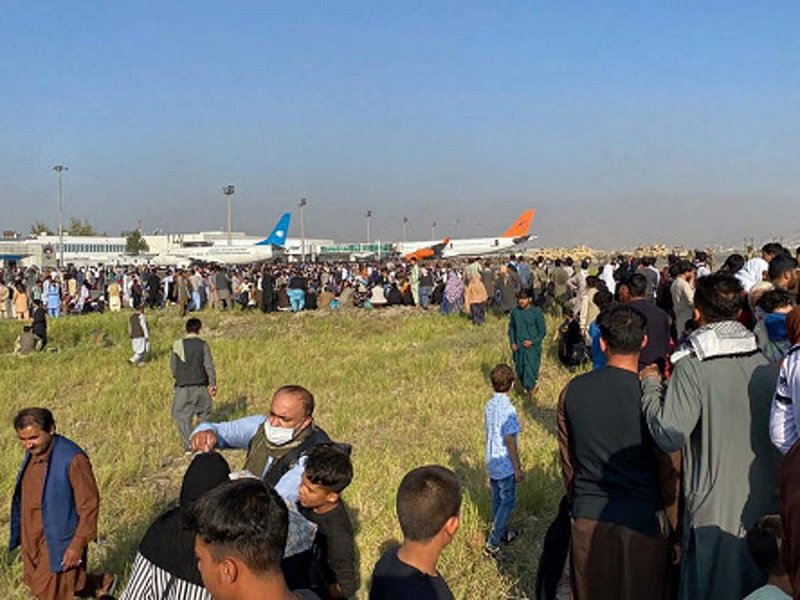 An Afghan security guard has been killed in a firefight between unknown gunmen and Afghan forces at the north gate of Kabul airport, the German military said, as thousands thronged the airport, seeking to flee Taliban rule.
Three more people were injured in the gun battle on Monday morning that has also involved German and United States forces, the German military said on Twitter.
French ministers to travel to UAE to discuss Afghanistan
French Foreign Minister Jean-Yves Le Drian and Defence Minister Florence Parly are going to the Al-Dhafra air base in the United Arab Emirates on Monday to meet people involved in Afghan evacuation operations.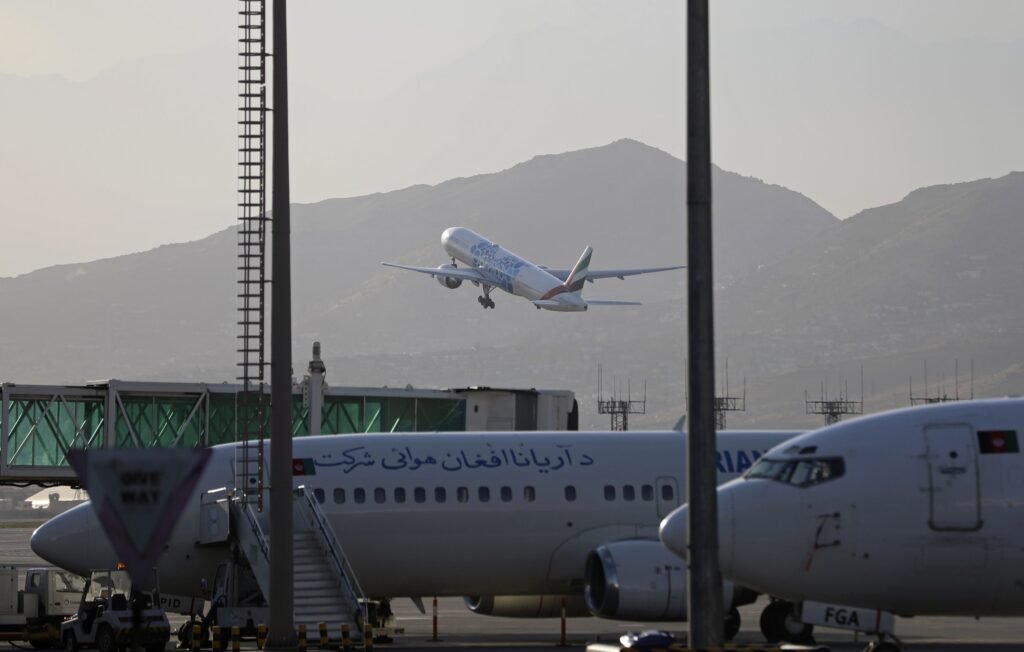 During their visit, the French ministers will also meet the country's Crown Prince Sheikh Mohamed Bin Zayed Al-Nahyan, and they will discuss the situation in Afghanistan, added a statement from the French government.
Swiss airlift about 100 people out of Afghanistan
Switzerland has been able to get around 100 people – including the first local staff working for the Swiss development agency – out of Afghanistan after Taliban fighters took control of the country, the Swiss foreign ministry says.
A 300-seat Swiss airlines charter aircraft took off from Zurich on Monday bound for the Uzbek capital Tashkent to bring back to Europe people who were previously evacuated from Kabul, it added in a statement.