Brussels: A joint declaration of NATO and the EU expressed to ramp up security cooperation in view of the EU security order. The invasion of Ukraine has spurred calls to better harness the combined clout of Europe's economic muscle and US military might to better protect the one billion citizens living in member states.
The statement says the bodies "play complementary, coherent and mutually reinforcing roles in supporting international peace" and pledged to "further mobilize" their political, economic and military strength. As the security threats and challenges we are confronted with are evolving in scope and magnitude, we will take our partnership to the next level."
The European Union finances military support to Ukraine from the European Peace Facility. In addition, Ukraine has applied for EU membership and has been assigned EU candidate status, for which there is strong political momentum on the one hand, but which also raises old questions about the EU's absorption capacity.
The two organizations have been looking to improve coordination for years, despite fears in some quarters that efforts to bolster the EU's role in defence could undermine the US-led alliance. Twenty-one of the European Union's 27 member states are already in Nato, and Sweden and Finland are currently pushing to join.
In his speech on the NATO Chief Stoltenberg said that the "NATO represents 50pc of the world's economic power and 50 percent of the world's military power.
In a way, that is half the world brought together to secure peace for each other."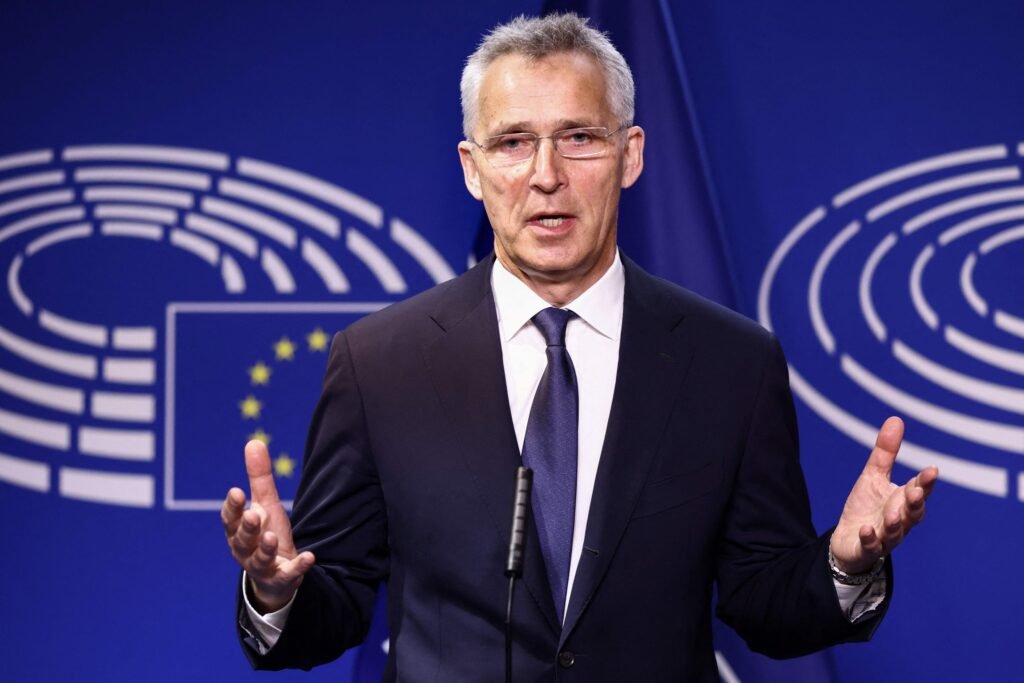 The declaration points to tackling "growing geostrategic competition", protecting critical infrastructure, and dealing with threats from emerging technologies and in space as important areas for deeper cooperation.
The Russian war of aggression against Ukraine also represents an attempt by Moscow to reshape the European security order established after the end of the Cold War in its favor. It has implications beyond Ukraine's borders.
Many European states have announced plans to drastically increase their defence spending. Moreover, the changes in the European security order affects transatlantic relations. NATO is significantly strengthening its defence in the east.