Berlin: German Chancellor Olaf Scholz in his latest video podcast express satisfaction with his government achievements first year in office. The highlights of his year long term include supporting Ukraine against Russian aggression with humanitarian aid, money, and with weapons. Securing Germany's energy supply and laying the legal groundwork for expanding renewables. Providing financial relief for citizens facing sharp price rises, raising the minimum wage, and pushing through improved social benefits.
Olaf Scholz expresses satisfaction with the achievements of as he calls it, a "traffic light coalition. The three parties have their signature color, Scholz's center-left Social Democrats (SPD), the red. The business-oriented Free Democrats (FDP) yelow and the environmentalist Greens.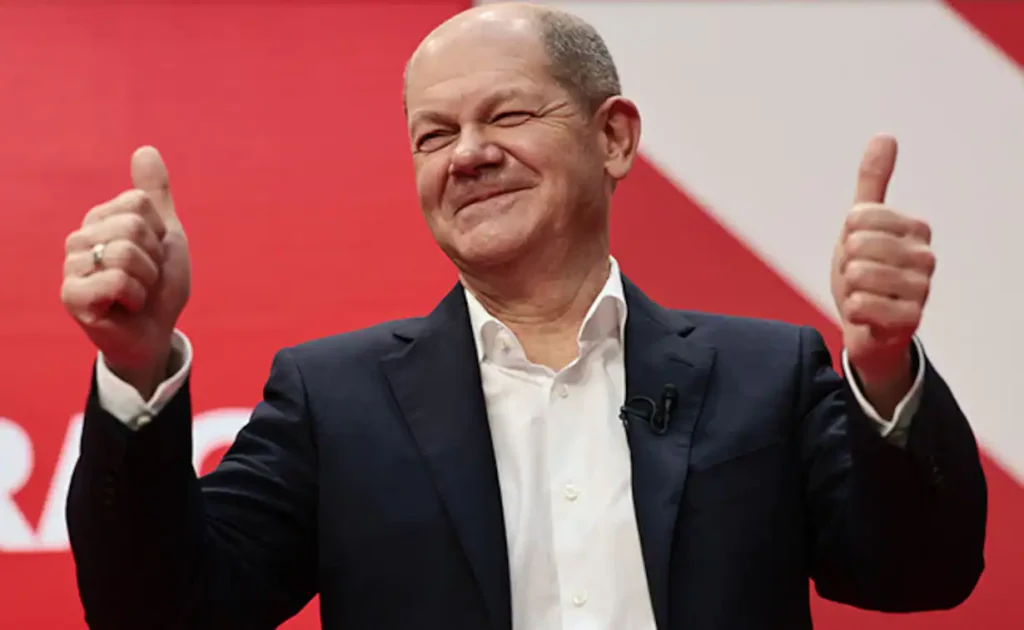 The three-party alliance took office on December 8, 2021, calling itself the progressive coalition. They promised to put all their efforts into modernizing the country by going green and digital. Besides laying down the projects to strengthen women's and minority rights, streamlining bureaucracy and the projects necessary to achieve these goals.
Only two and a half months later, everything changed. Russia invaded Ukraine and forced the world to a turning point. The immediate consequence: €100 billion ($105 billion) for Germany's armed forces, the Bundeswehr, as well as support for Ukraine.
While the decision to break away with German states's previous doctrine of not supplying weapons to conflict zones was shocking for the SPD and the Greens. They had to move away from their fundamental pacifist convictions.
The Greens emerged as the strongest supporters of weapons deliveries to Ukraine. on the other hand the SPD and Chancellor Scholz remain hesitant.
Political scientist Ursula Münch sees it differently: "It was right to seek a balance between support for Ukraine and concerns about escalating the war." It is irksome, she says, that both Germany's European partners and the US are still unsure "which strategy the chancellor is actually pursuing."
In response to Germany's support for Ukraine, Russian gas supplies were cut off to put pressure on the country. Energy prices skyrocketed triggering the highest inflation in decades.
Since then, the dramatic consequences for the state, the economy, and citizens have steered the government's actions. Three relief packages worth a total of about €100 billion were launched. In addition, came a €200 million euro economic "defensive shield" with caps on gas, heating, and electricity prices.
Looking ahead, the coalition needs to find other solutions than throwing money at problems, says political scientist Ursula Münch. For her, the caps and subsidies on gas and electricity prices are not a satisfactory solution.