ISLAMABAD: Saudi Crown Prince Mohammad Bin Salman's expected visit to Pakistan has been postponed and a new date will soon be announced, Mumtaz Zahra Baloch, a spokesperson for the Foreign Office said on Saturday.
Mumtaz Zahra Baloch, however, the new date of the visit of Muhammad Bin Salman would be announced soon. She gave no reason for postponement of the visit of Saudi Crown Prince.
However, media reports claimed that Saudi Arabia is participating in two-day G20 Summit in Bali, Indonesia, starting from Nov 15. Saudi Crown Prince and other high-ranking officials of KSA are scheduled to attend the G20 Summit that's why his visit to Pakistan on Nov 21 has been deferred.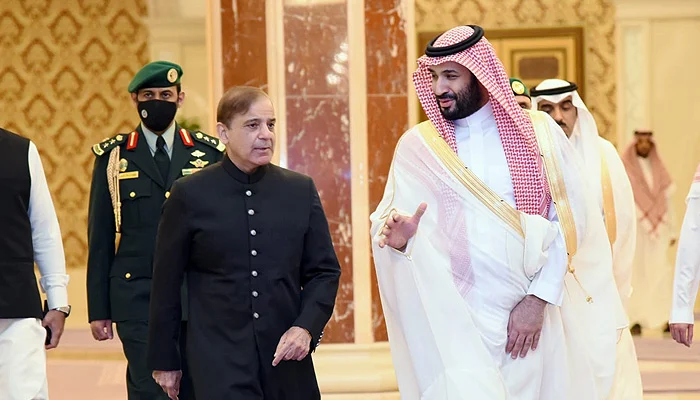 In October Prime Minister Shehbaz Sharif said that Saudi Crown Prince would soon visit Pakistan. PM Shehbaz said Muhammad Bin Salman has expressed his desire to support development projects in Pakistan, including a $10 billion investment for esta­blishing an oil refinery in Balochistan.
Saudi Crown Prince was also expected to offer his help to resolve the ongoing political crisis in Pakistan.
In Feb 2019, Saudi Crown Prince had visited Pakistan when Imran Khan was the Prime Minister.
During MBS visit, the inaugural session of the Saudi-Pak Supreme Coordination Council was held in Islamabad
The Saudi-Pak Supreme Coordination Council was setup for making fast-track decisions in different areas of mutual cooperation, monitoring of projects and their timely implementation.