ISLAMABAD: Prices of important fruits have declined significantly in Pakistan after the government abolished tax on fruits import from Afghanistan last month.
Grapes and Kandahari pomegranates are available in Pakistani markets for less than a dollar per kilogramme. For example, the price of pomegranate has declined below 200 rupees per kg and same is the value of most of the varieties of grapes, including red and black grapes.
The price of the fruit being imported from Afghanistan these days is many times lower than the previous years for two reasons _ Pakistan government has ended taxes while the Taliban rule in Afghanistan has ended artificial price-hike of fruits and vegetables.
In the past, the same fruits were being sold for Rs300 to Rs350 per kg in the Pakistani markets.
The fact is that before the Taliban takeover, most fruits – including grapes, apples and pomegranates – used to be dispatched to India at a higher rate with less tax, but now, with the closure of air service and termination of trade with India, fruits are being dispatched to Pakistan.
A trader said Kandahari pomegranates were available in Pakistan uninterruptedly this year because of a sharp decline in their prices.
He said the best quality pomegranate is available in the market at Rs140 to Rs150/kg, while the second-grade pomegranate could be found at Rs100 per kg, which is easily sold at Rs120 per kilo in the retail market.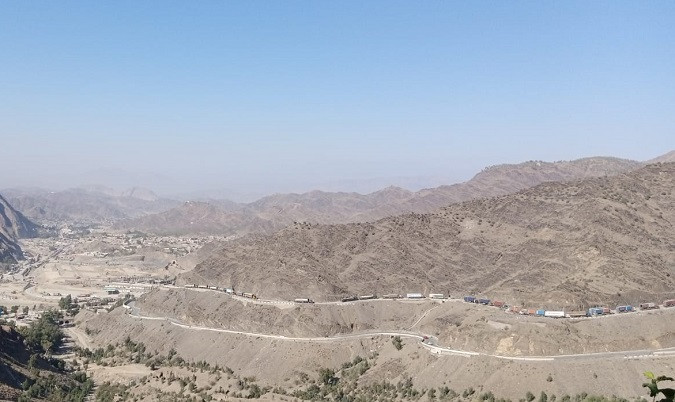 Another trader, who has been trading fruit near Haji Camp in Peshawar for the last 25 years, said that it is a fact that the prices of pomegranates have come down many times this year, which has led to the higher sale of the fruit in the market.
In addition, he added, grapes from Afghanistan were cheaper this year. 'Sundar Khani' is the best kind of grape as it is not sour but extremely sweat with a pleasant aroma. These days, it is available in markets in Peshawar and Islamabad and other cities for Rs180 to Rs200 per kilo, while black grapes and others are being sold around 150 to 180 rupees/kg in Islamabad and other cities.
A member of the Chamber of Commerce and Industry who trades with Afghanistan, said the grape and pomegranate crop in Afghanistan has increased this year, making the price of the latter in the border areas quite satisfactory, Tribune.com reported.
The main reason for the fall in the prices and improvement in the trade is the reduction of 15 per cent in sales tax on the fruits by the government, which is increasing trade.
"People here have been able to benefit greatly from this initiative," he remarked. Muhammad Faiz said along with Afghanistan, Pakistan has an annual export of Rs2 billion while an import of Rs600 million of fruits and vegetables.