President of China Xi visiting Russia next week, says Moscow
President of China Xi Jinping is visiting Russia next week to discuss issues pertaining to war and their mutual cooperation.
Xi's upcoming visit to Moscow is being seen as an important development after China brokered a landmark peace deal between arch-rivals _ Saudi Arabia and Iran last week.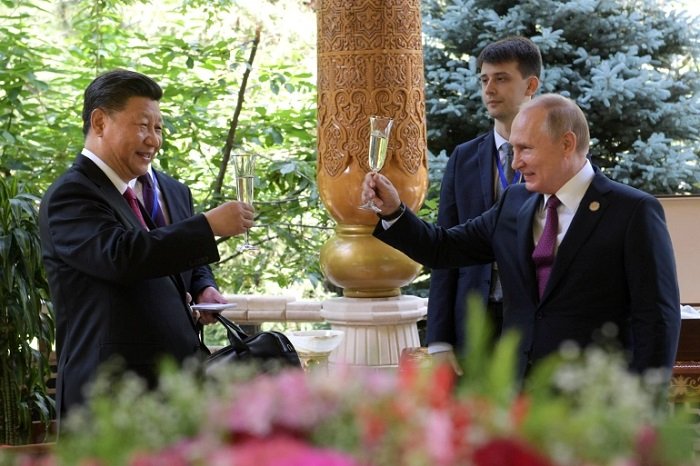 China has also offered to broker a peace between Russia and Ukraine to end over a year-long war. During upcoming two-day trip starting from Monday, Xi and Putin will discuss options to end conflict.
After this meeting, the top level officials of China will also hold parleys with Ukraine's officials to find a way out of war.
Moscow said, "During the talks, they will discuss further development of comprehensive partnership relations and strategic cooperation between Russia and China," the Kremlin said.
"A number of important bilateral documents will be signed," it added.
Importantly, in 2022, China and Russia signed a "no limits" partnership. This historic deal was signed when Putin visited Beijing for the opening of the Winter Olympics, before invasion of Ukraine.
Even after war, trade between China and Russia has surged. At present, China is Russia's biggest buyer of oil. Thus, China has emerged as a key source of revenue for Moscow.