ISLAMABAD: A staggering 70 percent growth was noted in Pakistan's exports to China in first half of the calendar year 2021. From Jan-June 2021, Pakistan has exported goods worth $1.73 billion to China, which are higher by 70 percent in comparison with country's exports to China in first half of 2020.
China is a time-tested and life-time friend of Pakistan. The mutual trade between Pakistan and China has increased explosively against the global trend under the influence of epidemic.
Trade between Pakistan and China increased to $12.56 billion in the first half of 2021, 1.6 times higher than the corresponding period of last year, according to data of the General Administration of Customs China .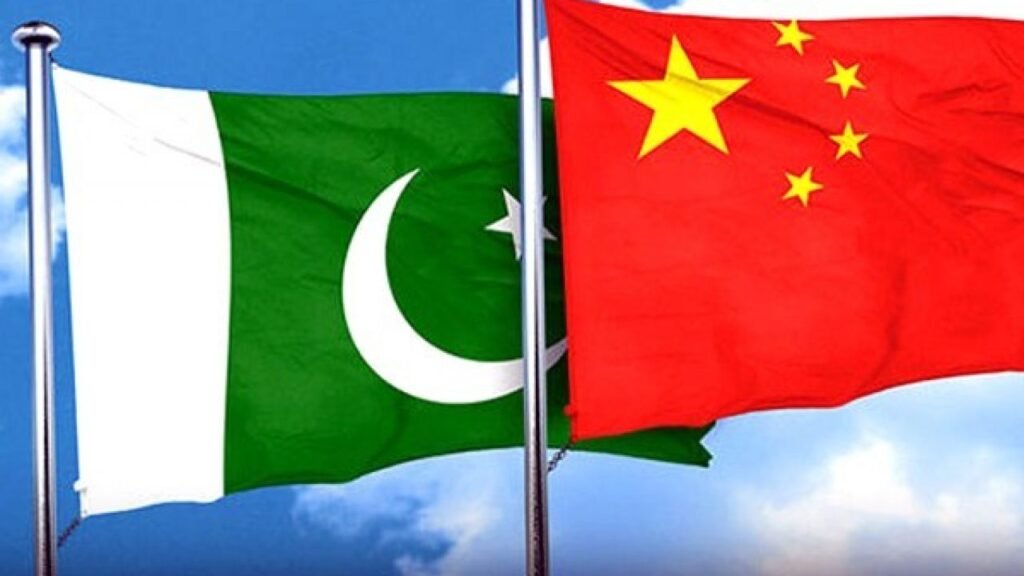 The rapid growth in trade volume between both countries has brought great challenges to cross-border logistics and transportation, especially exports to China. Despite the Covid pandemic, Pakistan and China's bilateral trade demonstrated a robust growth in six months of the calendar year 2021.
At present, China is the leading trade partner of Pakistan with more than 18 billion dollars annual trade. The balance of trade, nevertheless, in largely in favour of China.
China is the number one trade partner of Pakistan with the highest quantum of bilateral trade in comparison with other countries. China is also the number one country with which Pakistan is sustaining a huge trade deficit every year in the backdrop of Pakistan and China signed a Free Trade Agreement (CPFTA) signed in Nov 2006. Since then the trade treaty has been modified and upgraded in phases to expand the number of tradable items and to overcome problems occurring in two-way trade, but Pakistan's widening trade deficit problem remains unattended.
In FY2020, Pakistan has sustained a huge deficit of $10.33 billion in trade with China. In FY20, imports of Pakistan from China amounted to $12.06 billion while exports stood at $1.73 billion. Thus, in fiscal year 2020, the total deficit in trade with China remained at $10.33 billion. In FY20, mutual trade between two time-tested friends, Pakistan and Indian, amounted to $13.79 billion. Interestingly, despite COVID-19 and its side effects on economic activities in Pakistan and elsewhere, the quantum of bilateral trade between Pakistan and China reflected a negligible decrease in FY20 in comparison with FY19. In fiscal year 2019, Pakistan imported different items from China worth $12.73 billion while exports to China amounted to $1.9 billion. Overall trade between the two nations stood at $14.66 billion. Meanwhile, in FY19, Pakistan's trade deficit with China stood at $10.86 billion.
The State Bank of Pakistan (SBP) statistics about Pakistan and China's mutual trade in FY19 and FY20 indicate that Pakistan has lost more than $20 billion in the shape of a deficit in trade with its time-tested and friendly country in two years. Imports from China remained at $24.79 billion in two years, while exports to China stood at only $3.63 billion in FY19 and FY20.
A few years ago, Pakistan and China implemented a Free Trade Agreement (FTA) to magnify their mutual trade. Under this trade treaty, Pakistan and China are conducting duty-free trade of about 1,705 items. This trade treaty, however, slightly increased Pakistan's exports to China, but imports from China demonstrated a massive increase in recent years. Keeping in view SBP's external trade data, it appears that bilateral trade between Pakistan and China was almost one-sided and tilted largest towards China. It is evident from the 10 billion trade deficit in Pakistan in FY20 as our exports remained below the $2 billion level while imports surged $12 billion.
In outgoing financial year 2020-21, Pakistan's average monthly imports from China (from July-Nov 2020), remain around $1 billion. In the months of Sept and Nov 2020, monthly imports from China amounted to $1.144 billion and $1.136 billion, respectively. This trend indicates that in FY21, the bilateral trade between the two countries would remain at par with the financial year 2019-20.
Trade analysts believe that Pakistan should develop capacity to enhance exports to China. For this purpose, Pakistani manufacturers can join hands with Chinese to produce different products in Pakistan which can be exported to China and other countries. At present, Pakistan completely lacked the capacity to boost exports to China. If Pakistan does not develop its capacity of production, country will continue to suffer more deficit in trade with China in the years ahead.
Under the China-Pakistan Free Trade Agreement (CPFTA), both the countries continue to make adjustments in tariff lines and FTA-protected items. So far, China has provided duty-free access to 313 major export items from Pakistan such as frozen meat and seafood, dried fruit, chemicals, plastics, oil seeds, construction material, equipment and machinery, leather, auto parts, home appliances, and machinery, among others. The industries benefiting from the protected list are: textiles and clothing, iron and steel, auto, electrical equipment, agriculture, chemicals, plastics, rubber, paper and paper board, ceramics, glass and glassware, surgical instruments, footwear, leather, wood, articles of stones and plaster, and miscellaneous goods. Meanwhile, from January 2020, China's Customs Tariff Commission of the State Council announced temporary adjustment in import tariffs of 859 items – at rates lower than that of the most-favored-nation (MFN) tax rate.