Pakistani Passport Ranked At 94th Position Even Below Palestine, Libya And N. Korea In 2022:
Pakistani Passport Ranked At 94th Position Even Below Palestine, Libya And N. Korea In 2022
ISLAMABAD: The ranking of Pakistani passport stands at 94th in 2022 same like Somalia.
Arton Capital has issued the latest ranking of passports globally. Pakistanis are allowed visa-free entry into 44 countries.
Shockingly, the passports of Palestine, Libya, N. Korea and Bangladesh enjoy better ranking that Pakistan _ Yemen (93rd), Bangladesh (92nd), North Korea, Libya and Palestine (91st) and Iran (90th).
Iraq (ranked 95th), Syria (ranked 96th) and Afghanistan (ranked 97th) are behind Pakistan in their passports ranking.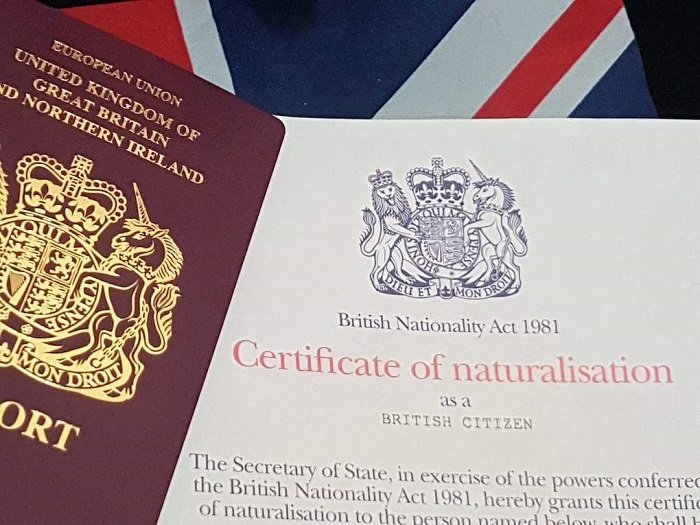 Importantly, UAE's passport has been declared the most powerful traveling document globally and UAE nationals are allowed to travel to 180 countries without seeking visa.
Citizens of other countries, including the Netherlands, Austria, Germany, Switzerland, and other countries do not require a visa to visit 173 countries.
Similarly, the people of the US, Poland, Ireland, Denmark, Belgium, New Zealand, Portugal and Norway can travel to 172 countries without a visa.
With current travel restrictions in place, Russia does not make an appearance until 35th on the list — slipping one spot since 2021 –with visa-free access to 122 destinations.
Ukraine maintained its spot at 20th, but it increased its visa-free access to 144 destinations from 127 in 2021.
It is worth mentioning that the passports of every country in the world became powerful during this year because they are trying to acquire economic benefits by making travel facilities easier.
Unlike the Henley Passport Index, Arton Capital's Passport Index keeps updating its rankings in real time by adding new visa waivers and changes, showing the current effects that Covid-19 travel bans and the war in Ukraine have on global mobility right now.