The US State Department's spokesman, Ned Price, told reporters in Washington on Wednesday that Pakistan and the US share an interest in seeing that the Taliban honour their commitments and that terrorist organisations such as ISIS-K, the TTP, and al-Qaida no longer pose a threat to regional security.
According to Ned Price, as part of the US-Taliban agreement, the Taliban pledged to ensure that foreign terrorists could not freely operate within Afghanistan.
He claimed that the US had made it abundantly clear that the Taliban had broken their promise to kill the al-Qaida leader who was inside Kabul a few months before. He claimed that the Taliban are unwilling to keep their word.
According to him, Pakistan has undoubtedly experienced high levels of violence as a result of threats emanating from Afghanistan.
As a result, we are committed to working with others.
claimed that the dangers that are emerging in Afghanistan pose a threat to the US and our allies.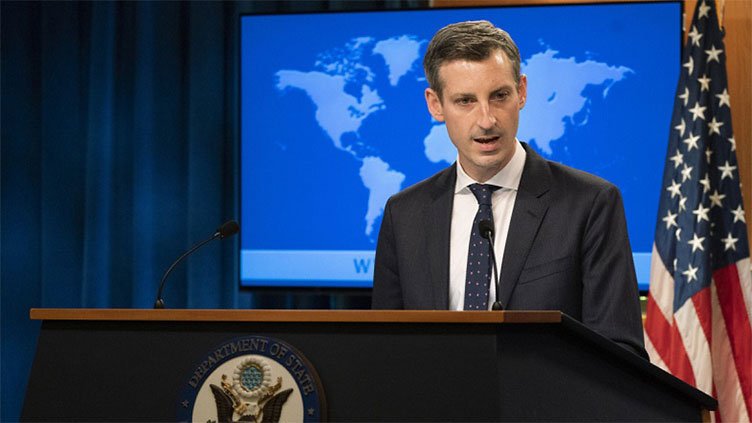 Earlier,
Ned Price, the US State Department spokesperson said that Pakistan has a right to defend itself from terrorism.
Briefing the newsmen in Washington, Ned Price said that the United States was aware of the Pakistani National Security Committee statement and concerns over terrorism.
He said, "The Pakistani people have suffered tremendously from terrorist attacks."
Ned Price said that the United States will continue to call on the Taliban to uphold the commitment that Afghan soil will never again be used as a launchpad for international terrorist attacks.
Meanwhile, Afghan government appeared upset after recent statements of the National Security Committee of Pakistan and federal ministers about the use of Afghan soil for terrorist attacks against Pakistan.
Afghan Taliban chief spokesman Zabiullah Mujahid said, "We want better relations with all our neighbours, including Pakistan."