MUZAFFARABAD: The secretary general of the Organisation of Islamic Cooperation Hissein Brahim Taha said that OIC has been working on a plan to get Kashmir dispute resolved.
OIC secretary general stated this in his media briefing at President's House in Azad Jammu and Kashmir.
He said, "I think the most important thing is to find the channel of discussion between India and Pakistan. We we are working on a plan of action in collaboration with Pakistani government and other member countries."
AJK President Barrister Sultan Mahmood, Prime Minister Sardar Tanveer Ilyas, Adviser to Pakistani Prime Minister on Kashmir Affairs Qamar Zaman Kaira, OIC Contact Group on Kashmir members, and senior officials of the OIC general secretariat also attended the media briefing of Hissein Brahim Taha.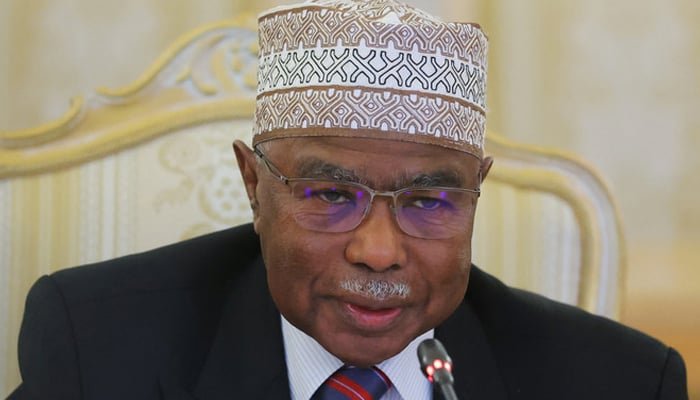 OIC secretary general further informed the media that he was visiting Pakistan and AJK to implement a resolution of the Council of Foreign Ministers (CFM) at a recent session.
Taha said, "We are here to express our solidarity, sympathy, and determination of the OIC to find out a solution to Kashmir conflict between India and Pakistan with the support of our partners."
OIC secretary general Taha said that it was collective and individual responsibility of the OIC to talk about this issue to find a solution to end this long-standing conflict.