The United Kingdom which faced the Covid pandemic crisis for many months now experiencing pingdemic for the past couple of days.
Pingdemic means super stores in the UK are facing shortage of supply of consumer items due to failure of supply chain mechanism to meet growing demand after lifting of lockdowns.
British supermarkets urged shoppers against panic buying as shelves emptied because of supply problems with thousands of staff forced to isolate during the Covid-19 pandemic. The major retailers said they were all facing major supply problems with an increasing number of staff and drivers forced to take time off after coming into contact with someone infected with the virus.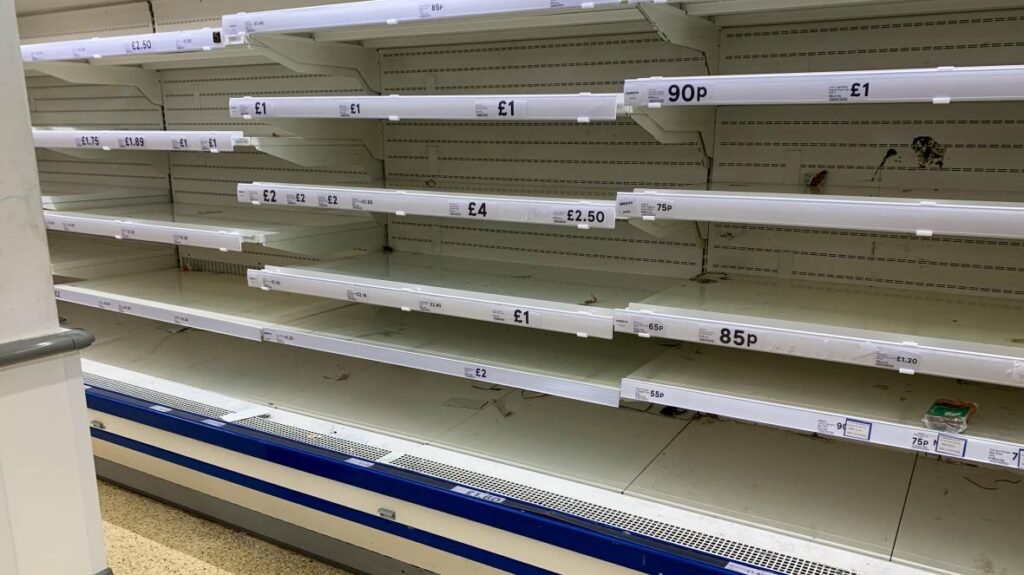 The UK's biggest supermarkets described any shortages as "patchy" across stores but said there was no need for customers to change their shopping habits.
More than a million people have been forced to isolate – including about 620,000 who were "pinged" by the government's Covid mobile phone app in the week to July 14 on top of around 500,000 the week before – causing problems across a range of industries.
A shortage of lorry drivers led to supply problems at petrol stations run by oil giant BP while some councils have been forced to stop refuse collections because of staff shortages. Some train companies have reduced services because of drivers being forced to stay at work. Mail deliveries have also been affected.
The problems – collectively described as a "pingdemic" because of the role of the app – come in the week that the government announced Freedom Day, with the lifting of most legal restrictions aimed at limiting the spread of the virus.
Kwasi Kwarteng, the business minister, said the government would intervene to grant all specialist workers exemptions from isolation rules. "We're looking at different sectors and we will be publishing today the sectors that will be affected," he said.
But he said the government was "very concerned about the situation and was monitoring it.
Prime Minister Boris Johnson is among those self-isolating for 10 days after being pinged by the app after Health Secretary Sajid Javid tested positive for the disease.
Britain's second-largest supermarket group Sainsbury's said customers would generally be able to find the products they want, though perhaps not every brand.