Ignoring warnings and threats by the United States, South Korea, and Japan, North Korea fired two more ballistic missiles on Dec 18.
A few days after announcing a successful test of a solid-fuel motor to be used in new ballistic weapons, North Korea conducted test fire of two more missiles.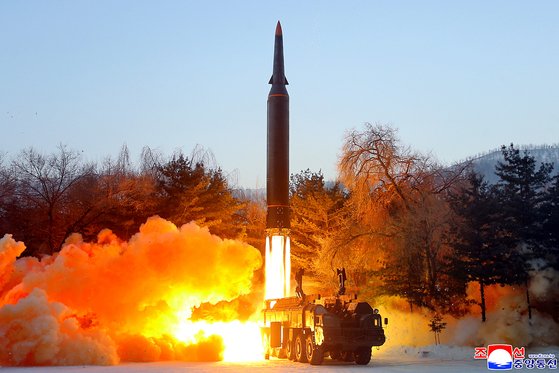 South Korea claimed this on Sunday quoting its military circles.
Joint Chiefs of Staff of South Korea claimed that they detected two ballistic missiles fired from the Tongchang-ri area in North Pyongan province on Sunday.
North and South Koreans are facing a growing military tensions over test-fire of ballistic missiles.
North Korean leaders have set aside threats by the USA, South Korea and other countries and they have conducted more test of missiles and mass-destruction weapons to enhance their defence capability.
In November this year Pyongyang carried out an unprecedented blitz of weapons tests, including the most modern intercontinental ballistic missile capable of hitting every target in the United States.